The modifications of published articles - a new module in WhitePress®
After the published article has been approved, the Advertiser may want to have its content modified. The implementation of such an order, the communication and billing are conducted 100% through the WhitePress® platform. This is a great convenience for advertisers and an additional income for the Publishers.
By approving the article in the ordering process, you accept its content and consent to its publication in a given form. However, it happens that after some time the advertiser needs, for example, to change the link anchor or a fragment of the text. This option is offered by a paid modification of the published article in WhitePress®.
The most important principles of the content modification module:
all of the communication is conducted on the platform (comments, approvals, cancellations and billing),
the modification is made by the publisher himself on his portal,
the modifications are payable - the default price is 25% of the cost of the publication (the publisher receives 25% of the amount received for the publication of this article, and the advertiser pays 25% of the amount previously paid),
the publisher may refuse to modify the publication,
the publisher may change the cost of the modification of the publication to a higher or lower one, and the advertiser may withdraw after the change of the price,
the publisher receives the remuneration after the advertiser accepts the changes made,
the advertiser pays at the time of the order. If the transaction is interrupted, the funds are transferred back to the account.
The diagram of the module operation: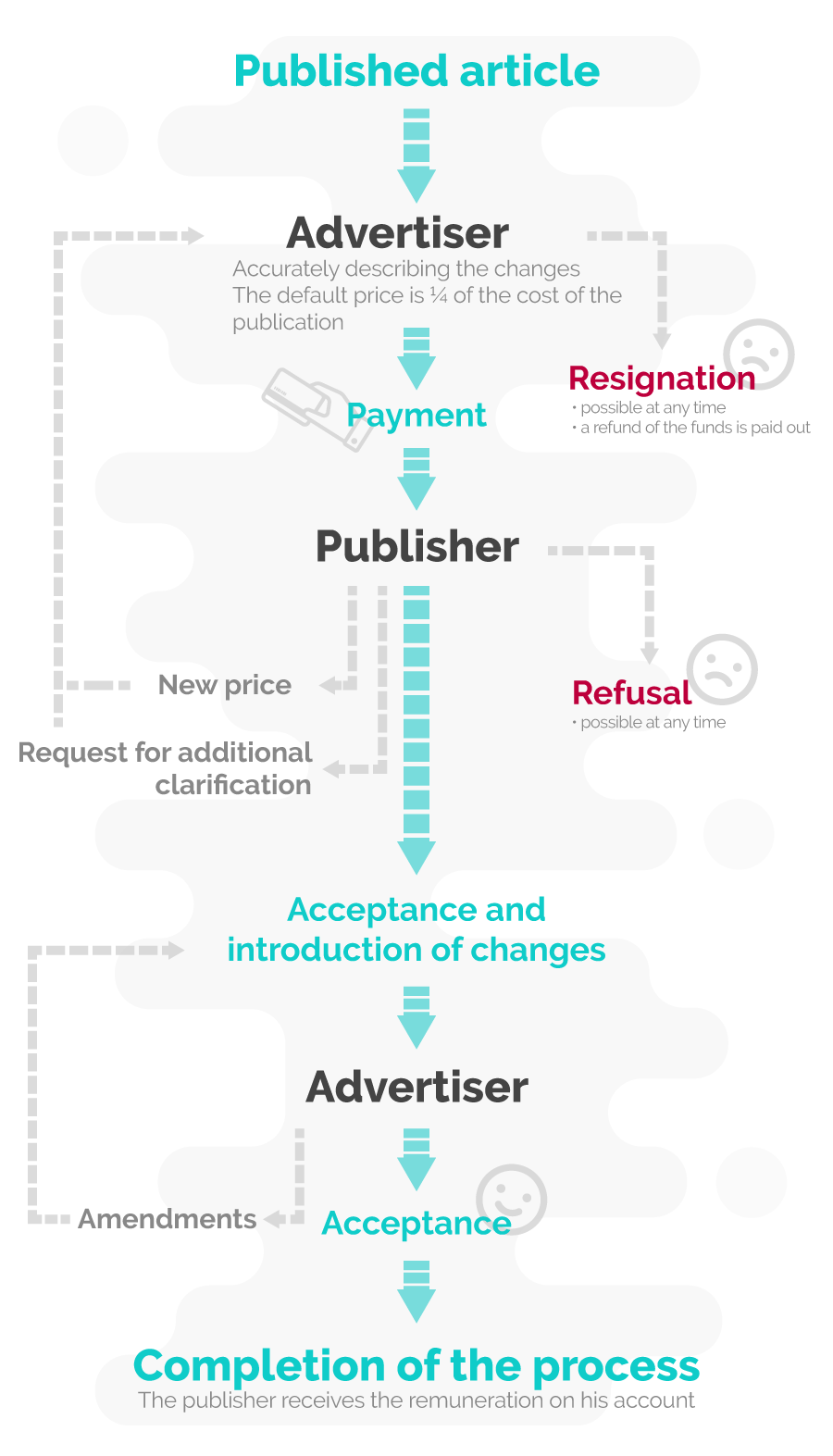 Sample views
The access to the module is included in the list of the published articles: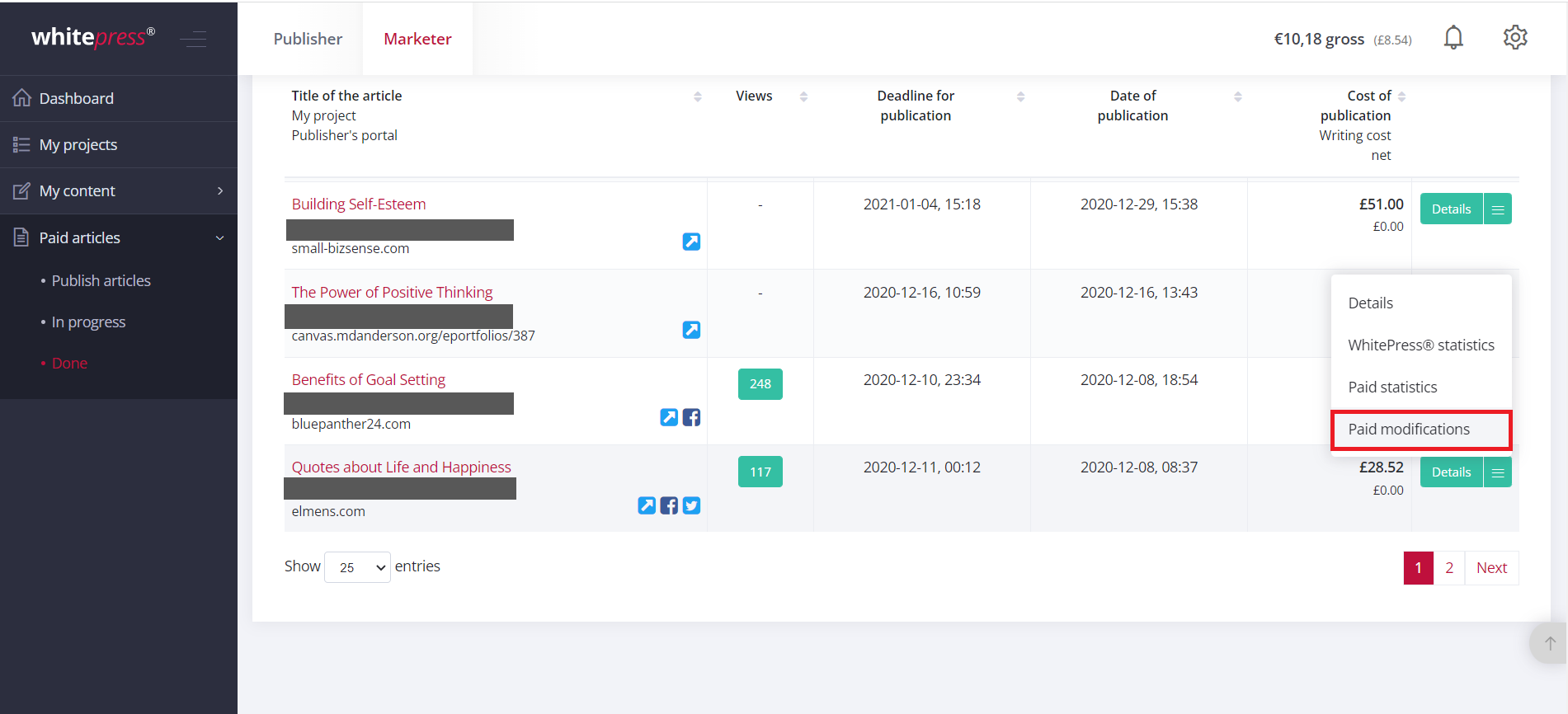 The platform handles all of the communication between the advertiser and the publisher - the order preview window: