Splitting the basket - a new feature for advertisers
Another change in the WhitePress® advertisers' panel was designed to simplify the process of ordering publications. Now you can split the basket and decide which positions you want to pay for immediately and which you prefer to leave in the basket until you decide it is time to order them as well.
Until recently, when an advertiser wanted to place an order for various compilation dates, they had to order all the publications that were already in the basket, and then browse again through portals and offers, creating a basket from scratch. Thanks to the new feature, you can now select only the articles you want to be ordered at a given moment.
This seemingly small change is going to greatly influence marketers' everyday work. When you see a great offer, you can now add it to your basket and finalize it when it suits you best.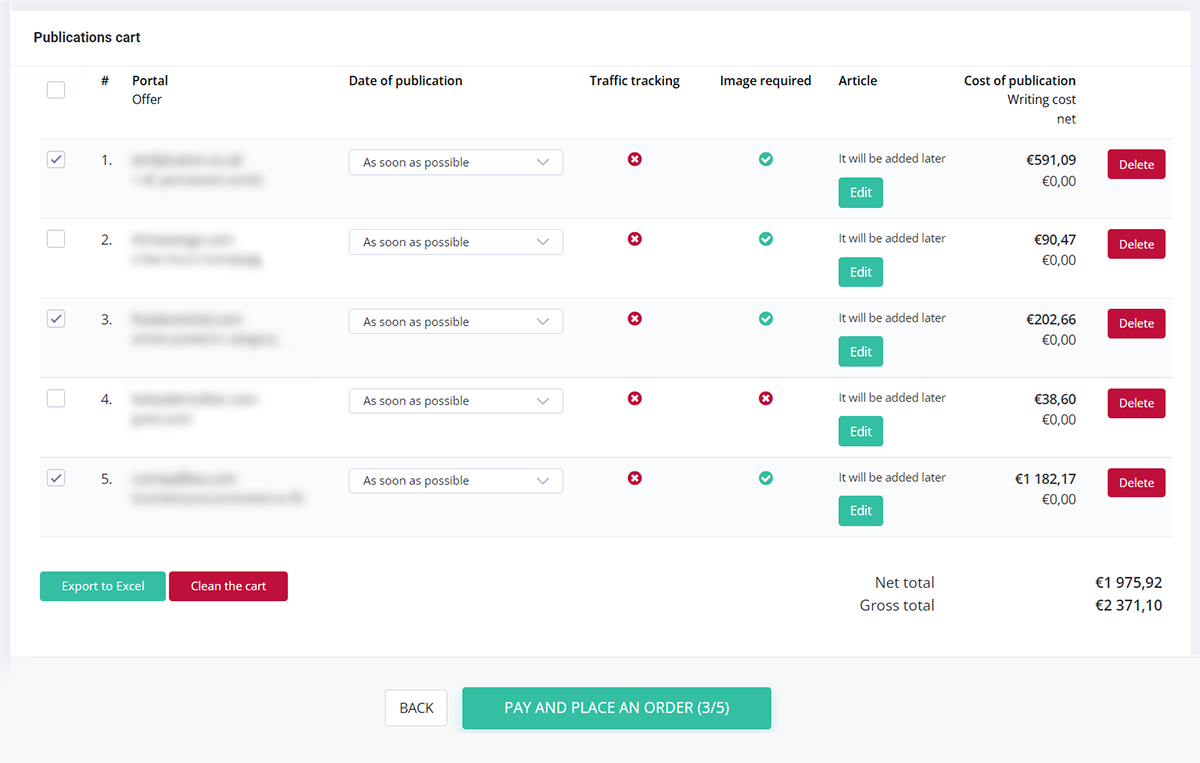 But do remember, the offers that you won't order can change overtime. If a publisher modifies the offer, every change (e.g. in pricing or forms of promotion) will also be visible in the basket.
Sometimes a publisher deletes an offer. When it happens, it will disappear from your publication list in the basket. In such a situation, if you wish to publish an article with this publisher, you will have to search again for the publication that suits your needs in the portal browser.