WhitePress® welcomes a new domain and more Baltic Sea Basin countries!
How are things going on the shores of the Baltic Sea?
Estonia, Sweden, and Denmark are the next three rapidly developing countries to join WhitePress®. This means that we are just one country short of being able to offer you ordering content from all the countries in the Baltic Sea Basin! Our constantly developing platform does everything to meet your expectations—that is why you are able to order publications and texts on all the new markets and take advantage of access to copywriters creating content in all the languages. What's more, you should know:
Lithuania, Latvia, and Estonia: over 900 portals through which you can order content in Lithuanian, Latvian, and Estonian. Famous portals such as Delfi group, moteris.lt, panele.lt, tavovaikas.lt, manonamai.lt, GM urnal leidybos grup or UAB can be found here.
Sweden can offer you access to more than 200 portals, among which the undoubtable highlights are Aller media AB from elle.se or femina.se.
If you would like to order an article on a Danish portal, you have 250 options to choose from, for example, popular ones like jv.dk or jyllands-posten.dk.
Something from the South, something from the North... and something from the other side of the ocean.
While we talk about the newcomers, we would like to mention the Turkish market, which is relatively new in our family—it joined WhitePress® at the very end of 2021. Turkey remains one of the fastest developing regions available on our platform. This tells us that the demand for quality content marketing and link building services is equally strong on both sides of the Bosporus. As of today, you can order content in Turkey by choosing one of more than 1600 portals or find a native copywriter at reasonable prices.
We are not resting on our laurels. The markets that we currently cooperate with are developing well; meanwhile, we are still looking ahead of us. Our platform is going to be available in Brazil and in other Scandinavian countries very soon. So follow us in order to be the first to receive the news!
New domains!
Domains are often called "virtual real estate"—and there is a good reason for that. In a digital age, the virtual address is equally or even more important than the physical address of one's company and is definitely viewed as an investment. No wonder WhitePress® wanted to obtain two domains that are the most popular and sought after:.com and .de.
And we made it! It took a while, but our company is now the proud owner of a whitepress.com domain. What changes and why is this such an important feat? In the words of our CEO:
Comment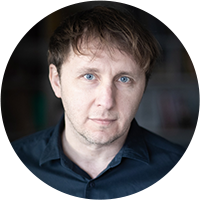 Paweł Strykowski
CEO, WhitePress®
After many months of negotiations, the goal was finally reached. The final price for the domains was more than fifty thousand euros. -- Thanks to the whitepress.com domain, our company can now unify all the addresses across the markets we work on and enhance the SEO of the entire page (a strong main page helps in strengthening all the subpages). Switching to the .com domain gives us independence and, thanks to it, we will not have to worry that much about our domain being potentially banned in certain countries.
As you can see, this decision can pay off in the long run and not only give our brand an international character but also make all the technicalities for the expansion easier in the new markets.