Sell links in published content - a new option for WhitePress® publishers.
The new feature allows you to add link offers within the content of published articles or elsewhere on your site. This is an additional solution to support monetization from the advertising space of publisher portals.
How to add new offers?
A "Link offers" option has appeared next to each of your active portals. Using it, you can prepare your offers with the appropriate parameters and price. Using the editor, you can specify:
type of link,

publication time (we recommend choosing the unlimited option; it's the most attractive for advertisers),

link parameter (we recommend dofollow),

the way of placing the link (to choose from: linking the indicated phrase in the content; adding short content with a link; adding at the end of the article the linked information of the type "In cooperation with"),

the price of the offer,

comments on the offer.
Add offers for all portals quickly
Do you have several, dozens, or even hundreds of portals in your portfolio and want to add offers efficiently and not waste a lot of time doing it? Because of that, we've created a wizard which allows you to generate offers "in bulk".
The function allows you to add link offers for all or selected portals at once. All you need to do is go to the "Generate link offers" tab on the list of portals, check the checkbox next to the sites for which you want to generate offers, and follow the remaining steps (see above). The price and sample article address are based on article publication offers with dofollow links.
Note: if you have previously added link publication offers for a given portal (with the same parameters) and then use bulk offer generation, the previous ones will be overwritten by the new ones.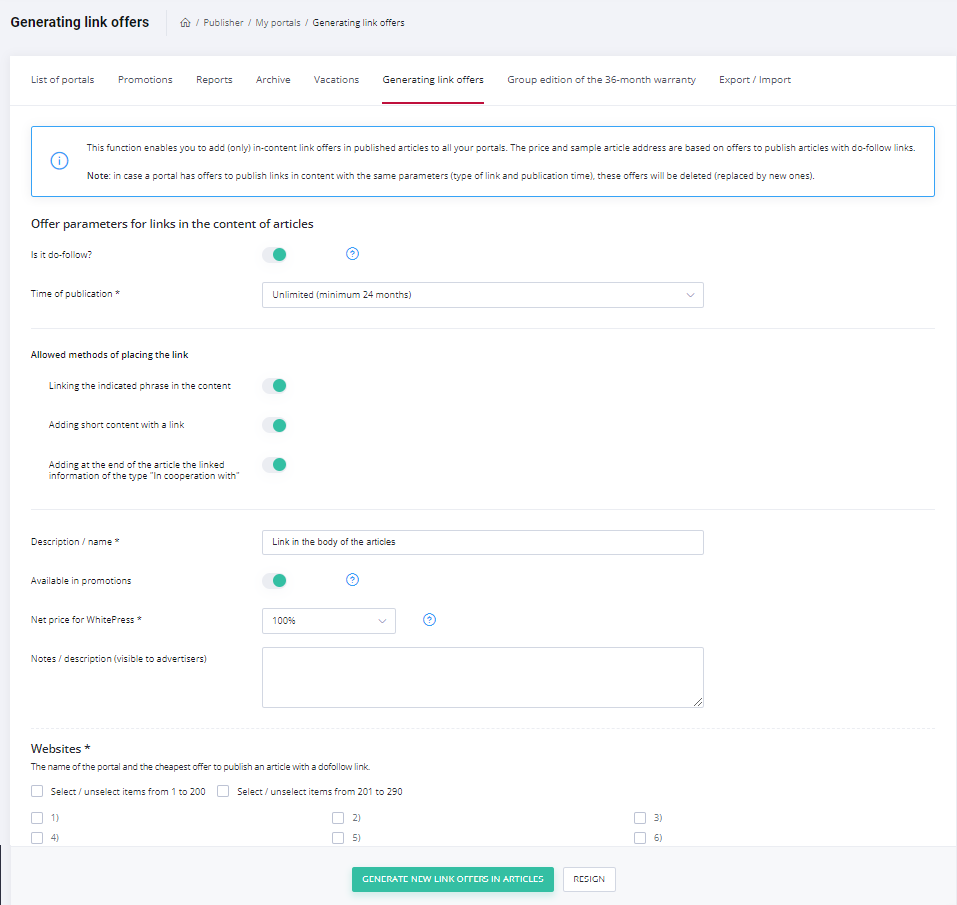 Here are some examples of how you can make use of the new feature
As in other content marketing activities, it's worth remembering to be as natural as possible in link publishing. How can you do this?
1. Place contextually relevant links in editorial articles. When adding your listing to WhitePress®, you can allow several types of link placement in already published content. This can be done by linking to a designated phrase in the content (e.g. a key phrase), adding a short piece of content with a link in the middle or at the end of the article, or adding a sub-linked message like "In collaboration with" at the end of the article.
Example 1: You run a culinary website and have posts with Thai recipes. A company that makes sauces and spices for Asian dishes can place a link to their site there without preparing a separate article.
Example 2: In an expert article on any topic, you can include a link directing to an article on a similar topic on the advertiser's website with the anchor "More information" or "Learn more."
2. Publish links in dedicated sections on popular pages (category pages, homepages, and dedicated subpages).
Example: One of the thematic sites links to partners from a dedicated section on their sub-page.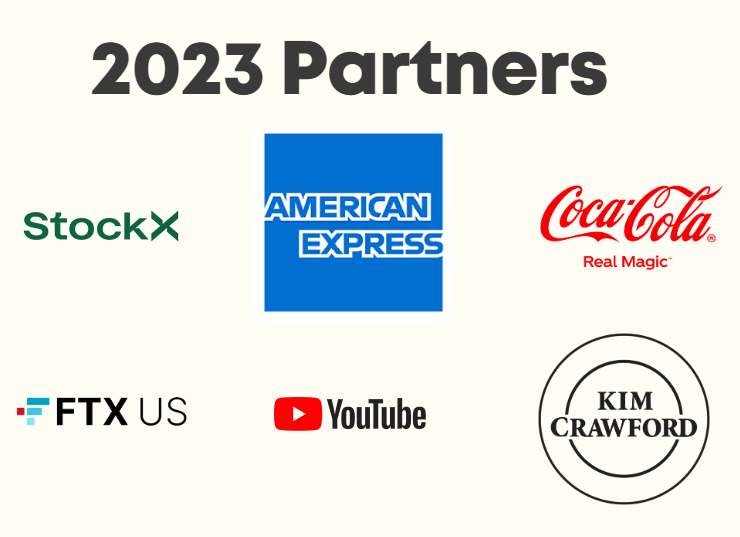 3. Publish site wide links (on all subpages of your site).
Example: A city site links from the main menu to a site with local job ads.

Note: Publishers, we recommend posting links in editorials. Remember that sponsored articles previously purchased by WhitePress® advertisers should not contain additional links promoting other brands.
The new feature will be available to advertisers in the near future.