SEO Vibes on Tour - WhitePress® charts an international SEO trail
How to achieve success in international business? What strategies and tools to use? And how to effectively conduct SEO activities to grow locally and globally? So many questions... but what about the answers? We were searching for them during SEO Vibes on Tour, which is a series of events scattered across Europe (and beyond!) that caught the attention of experienced specialists, including agency representatives and freelancers.
SEO Vibes on Tour in numbers
Our adventure with SEO Vibes on Tour began in the capital of Romania, Bucharest. Then it was time for Barcelona, Tel Aviv, Budapest, Milan, Istanbul, Bratislava, Utrecht, Copenhagen, and Prague. Quite a lot, right? And it's not the end because there are at least 3 more events on the horizon — in Stockholm, Greece, and France (so follow our website to stay up to date with information about upcoming events).
Alright, but how does SEO Vibes on Tour look in terms of numbers so far? Ten unforgettable meetings, over thirty speakers, 500 participants, and hundreds of inspirations! And that's just a warm-up before the first international conference in the CEE region organized by WhitePress®, the SEO Vibes Conference in Budapest (you'll find more information about the main conference in the next part of the article).
However, are numbers the only thing that makes the SEO Vibes on Tour series exceptional? Absolutely not! When planning events in individual countries, we aimed for above-average quality and expert knowledge. That's why we are delighted to have attracted so many outstanding specialists, including Radu Mărcușu, Liraz Postan, Gaetano Romeo, Marjolein Schollaert, Adriana Sečkárová, and Iván García Estébanez.
Thanks to the diverse areas of expertise of our speakers, each participant could find something for themselves. We literally discussed everything related to SEO, marketing, and business, starting from basic SEO strategies through the latest trends to innovative techniques and tools that can facilitate business development in the competitive online environment.
The conclusion after the previous events is only one: SEO Vibes on Tour is more than just regular lectures. It is an opportunity to establish valuable international relationships, strengthen bonds with other SEO enthusiasts, consult your doubts with the best experts, and have fun throughout it all!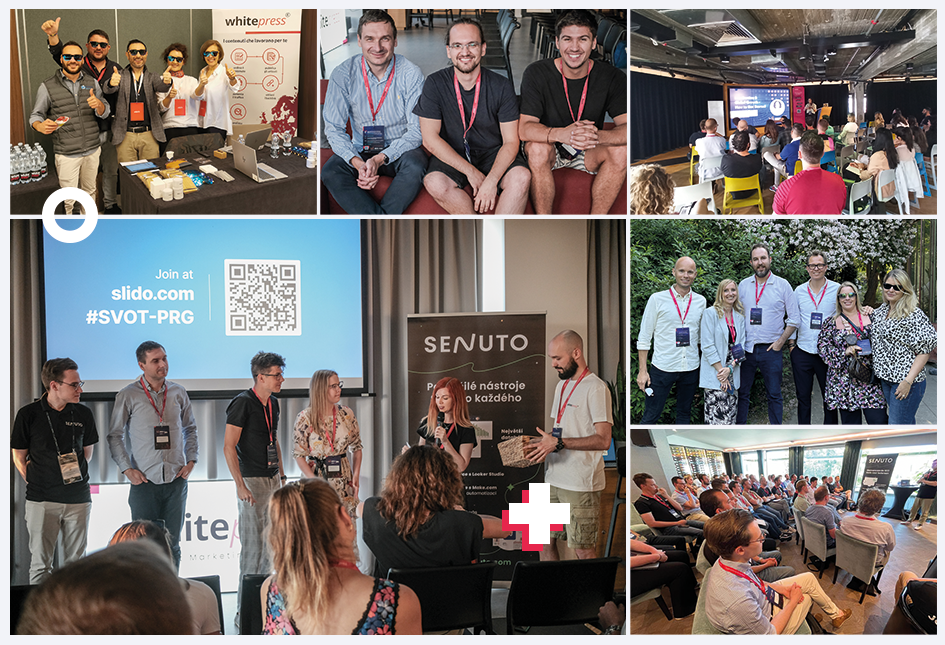 SEO Vibes Conference
Open your calendar and make sure to save this date and place — October 4-5, 2023, Eiffel Art Studios, Budapest — because this is where and when WhitePress® organizes the first international conference in the CEE region — the SEO Vibes Conference.
The location is truly exceptional: Eiffel Art Studios is a modernly restored maintenance hall of the Hungarian Royal Railways. Built between 1884 and 1886 under the direction of Gustave Eiffel himself, the facility combines industrial architecture with modern interior design.
Among at least 12 speakers on stage, there will be Bastian Grimm from Peak Ace, Mihai Vinatoru from DWF, Raluca Radu from MTH Digital, Koray Tuğberk GÜBÜR from Holistic SEO & Digital, Kyle Roof from The High Voltage SEO, and Alex Galinos from hoppa.
Experience the magical atmosphere of Budapest
Why should you attend? We hope that the great location of the event, the vibrant atmosphere of the city, the expert knowledge of SEO specialists from around the world, and a plethora of planned attractions will convince you!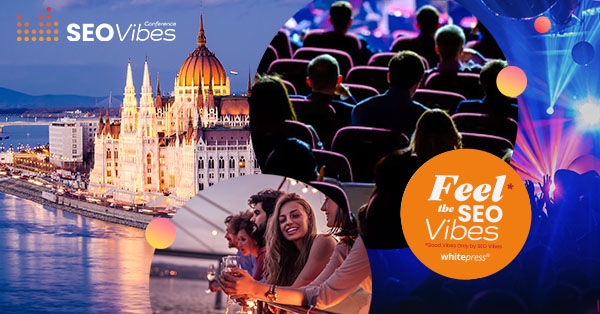 Choose a package tailored to your needs:
Basic Classy Package — a one-day pass that includes: access to all lectures, 1 day of networking with local and international SEO specialists, buffet lunch on the conference day, after party on Thursday, access to lecture recordings, and a special gift bag.
Extended Jazzy Package — includes all elements of the Classy Package as well as a scenic Danube River cruise with a tasting of famous Hungarian wine, an industry panel discussion, and networking with a select group of specialists during the before-party.
Early Bird tickets are available only until July 31st!
Are you planning to attend the SEO Vibes Conference in Budapest? Take advantage of the opportunity and purchase tickets at a discounted price until the end of July.
We can't wait, and we hope you're excited too!