Backlink Manager: Your comprehensive link management tool from WhitePress®
If you're an SEO specialist, marketer, or website owner, we have fantastic news for you! WhitePress®, once again, meets the needs of its users with a new advanced solution for link management.
What does Backlink Manager offer?
Backlink Manager is a comprehensive tool for anyone who wants to efficiently manage their link profile, have control over published links, and stay up-to-date with statistics, which, as we know, often play a crucial role in making the right link building decisions. You'll find them in the Advertiser panel: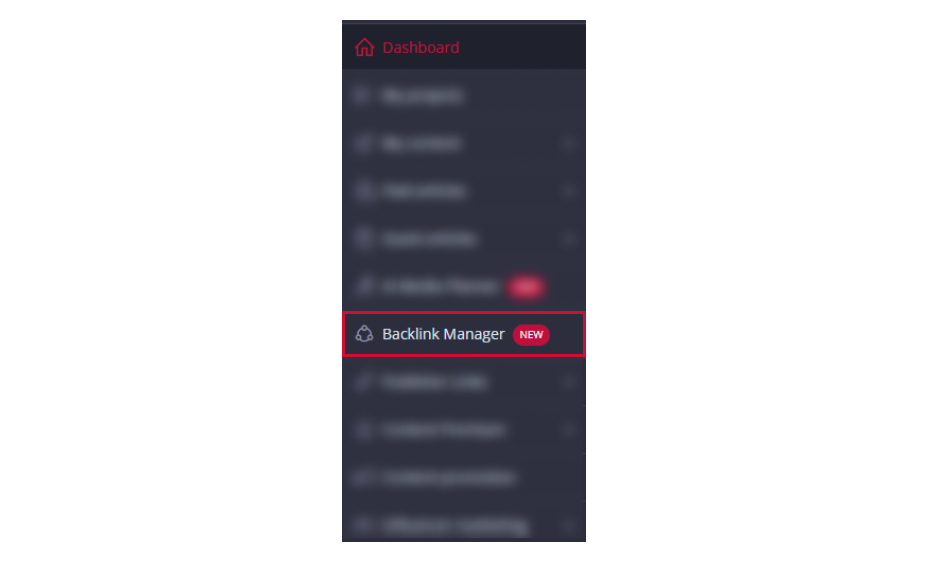 The advantages of Backlink Manager include:
All in one: If you use various link building tools, we'll greatly simplify your work. Import links from different sources and manage them in one place. Add notes and define your own link sources. All of this will help you better understand the context and purpose of each link in your strategy. Forget about manually checking whether your publications have been indexed. WhitePress® goes a step further: we give you the opportunity to submit publications with links acquired from other sources for indexing.
Centralized link management: Instead of sifting through thousands of rows in spreadsheets or dozens of browser tabs, you can easily track the status of all your publications, links, and anchors in one place. All you need to do is import your links into the WhitePress® platform (manually or from a .csv file).

Quick access to information: In SEO and life, time matters. In Backlink Manager, you get immediate access to the status of all your publications and indexing, allowing you to adjust your SEO strategy on the fly.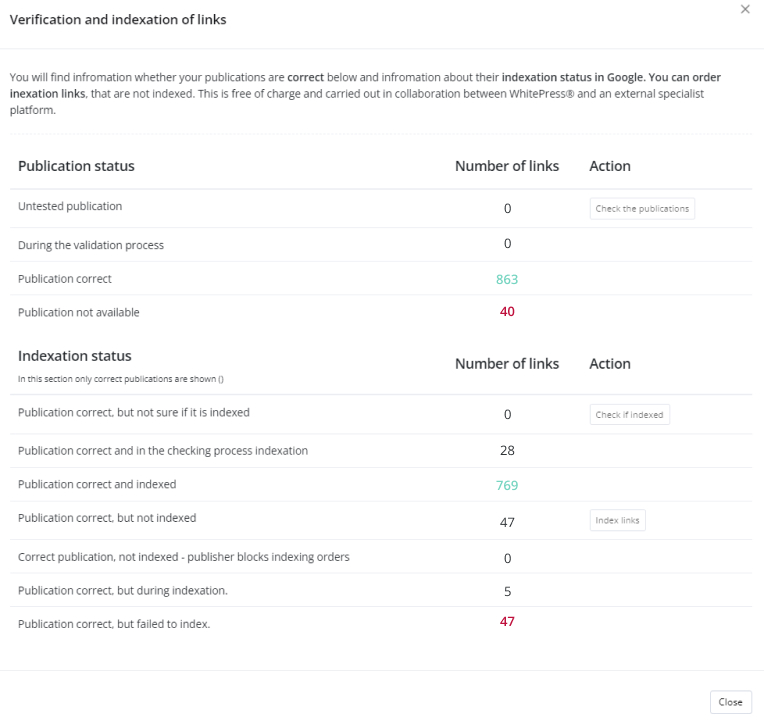 Budget monitoring and optimization: Financial control in link building activities is not only a necessity but also the key to success. With Backlink Manager, budget management becomes simpler, and the evaluation of the return on investment in your actions becomes more precise.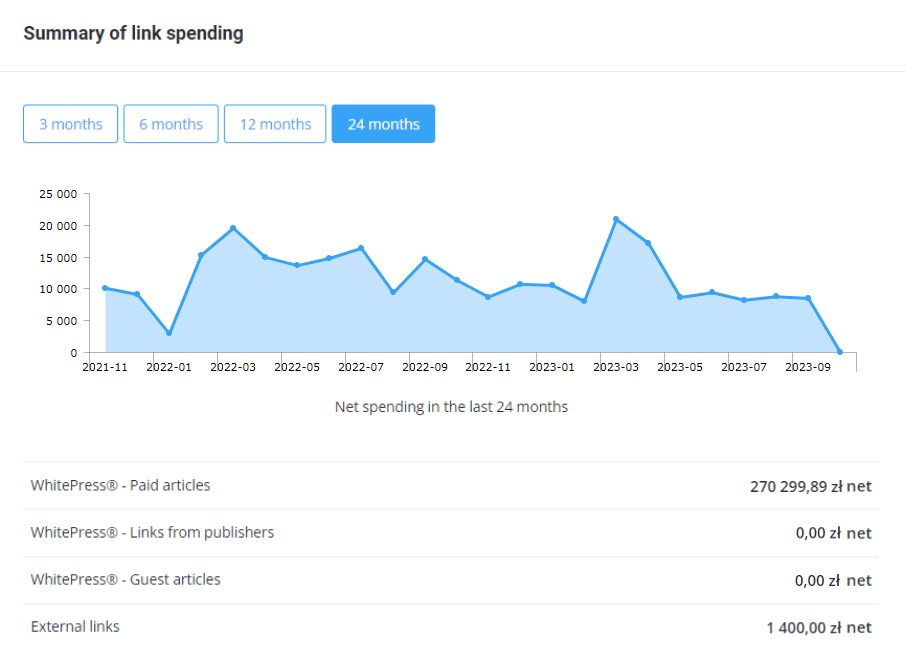 Why is this so important?
Our tool is a way to save significant time, better organize your work, and improve your efficiency. Now, instead of managing an endless list of links and publications, you can focus on what truly matters: optimizing and growing your website or business.
Start using the new solution in WhitePress® today and see how it can simplify and enhance your SEO efforts!