Filter websites by country
From now on, websites can be filtered not only by language but also by country.
For example, websites in English may also be filtered by country of origin (e.g. United States, United Kingdom, Australia, Canada, etc.).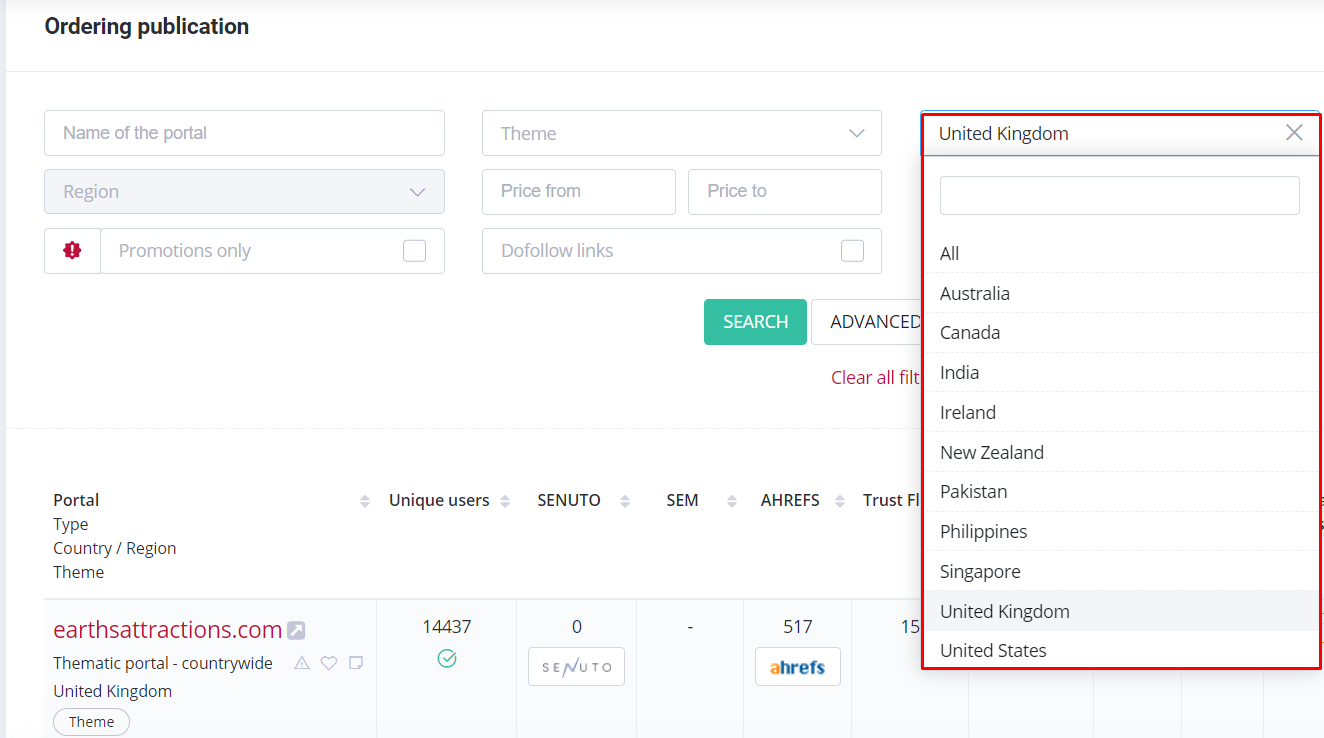 This function is also valid for projects in German where you can choose between Germany, Austria, Switzerland, Lichtenstein and Russian where you can choose between Russia, Ukraine, Belarus and Kazakhstan.
We register new websites every day and our offer is growing, so we invite you to constantly look at the WhitePress platform.