April news in WhitePress® - improvements in the platform and launch in new markets!
New quality parameters for websites - in/out domains and Subpages/out domains
We have added two new metrics to the publisher search engine, allowing advertisers to better verify the publication potential of a given site. The parameters define the ratio of Referring Domains to the given service to the domains linked by the service (Linked Domains).
How to find new metrics in WhitePress®
Now only websites with the specified in/out domain and Subsites/domains out can be filtered in the websites' database. To do this, use the advanced search engine.
The metrics can also be added to the default view by selecting them with the checkbox in the column edit list (screen below).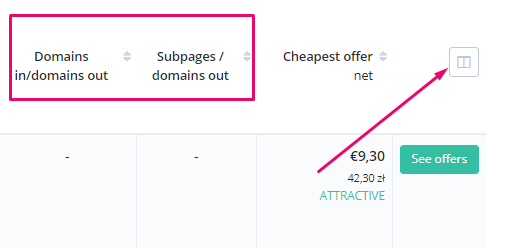 Tips on how to analyse the parameters
In general, it can be assumed that a publisher's site has more value if the index is higher. It is highly likely that websites with a Domain in/out parameter of less than 5 or a Subpage/Domain out ratio of less than 10 are primarily publishing sponsored articles and can be considered spam. However, there are exceptions, so the analysis should also be supported by additional parameters, and there are 26 of them in the WhitePress® search engine! It is also worth noting the sheer number of linking and linked domains (these can be checked by hovering over the metrics).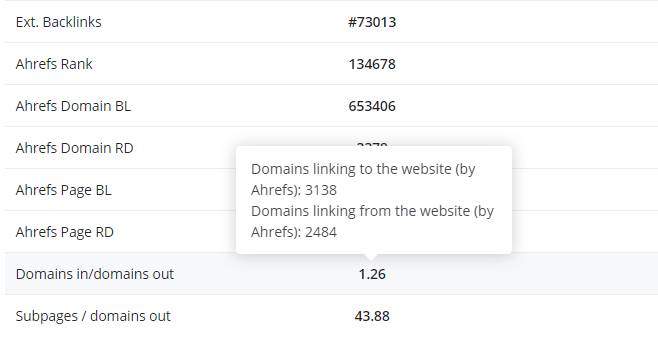 Let's assume that one site has 100 linking domains and 50 linked domains, and another has 10,000 linking domains and 5,000 linked domains. Logically, two sites with similar ratios (in this case 2), in/out domain will differ in quality depending on volumes. Sometimes portals block Ahrefs and then the number of linked domains may be 0, and thus the metrics will not be calculated correctly.
Southern expansion - Italy, Greece and Spain
We are not slowing down in our growth in foreign markets. Three more countries have joined the 12 in which we are actively operating. There, we are intensively building a base of publishers and copywriters, and you can already see the first results in the platform.
Italy - we start with 116 active websites, including interesting news and lifestyle items (such as ansa.it and diredonna.it). Advertisers can also order content from native copywriters from sunny Italy through the platform.
Greece - the database features 46 general and specialised websites, including offers from the largest local publishers. We have also launched a copywriting ordering function.
Spain - for the start we have prepared an offer of 202 websites from different categories. We are also working to introduce a commissioning option for copywriting in this market.
Are you running content marketing activities in Italian, Greek and Spanish? Get in touch with Sylwia (sylwia.wolny@whitepress.pl) for support and a dedicated offer.
23,000 websites and copywriting in 15 markets
We are also growing steadily in other markets, and among the biggest successes of the last few weeks is crossing the 1,000 thresholds for German-language services.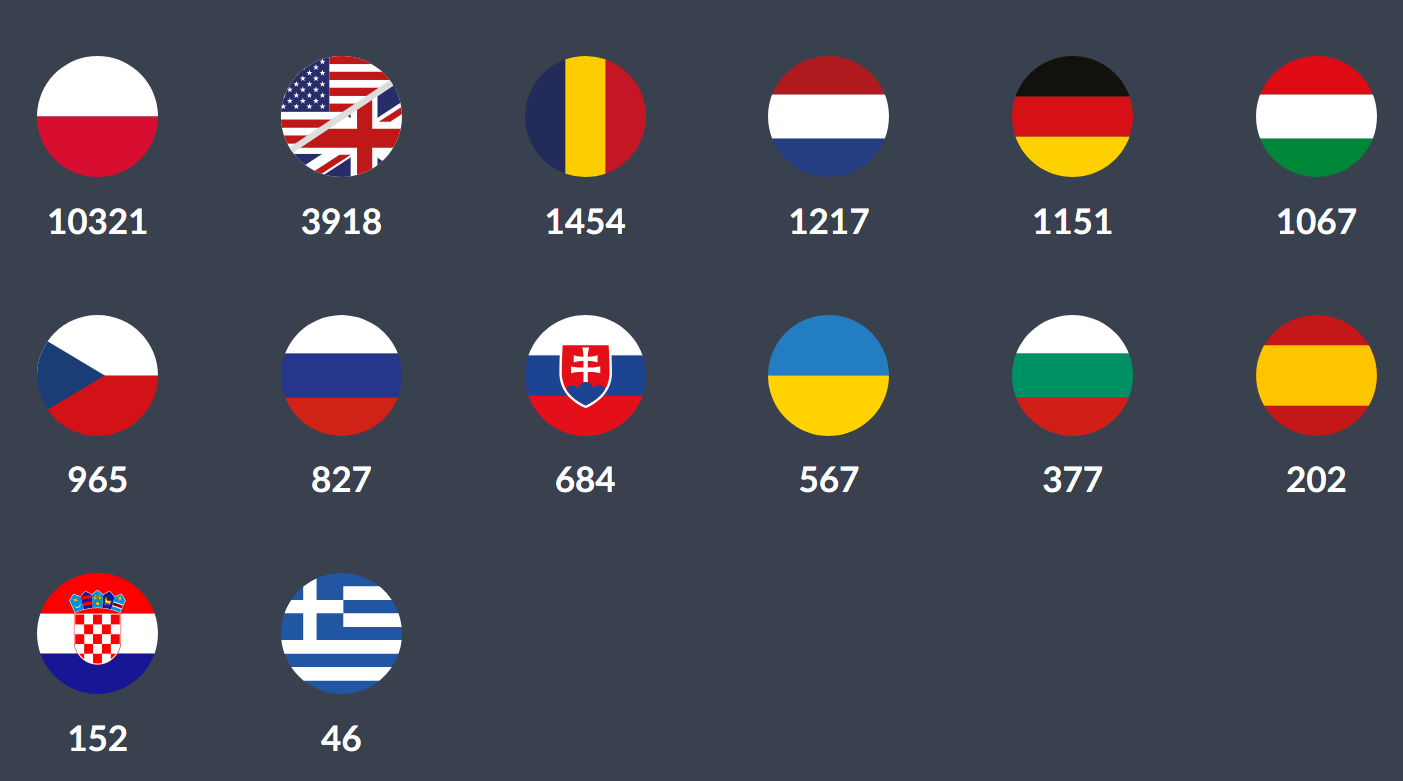 We would like to remind you that we apply the same quality policy in each country, carefully reviewing websites, giving them substantive and technical ratings, and negotiating publication prices with publishers. The whole process of ordering content and publications is universal in all markets, and with the support of local teams, we guarantee knowledge of the markets and minimal paperwork.