Let's sum up 2022 in WhitePress®. There is a lot to reminiscence, and even more to be proud of!
It's the end of the year, but not for the development of WhitePress. Today, we can admit 2022 was far better (and busier!) than the previous year. We do not want to rest on our laurels, but it is only possible to mention all the successes, events, and new functionalities introduced on the platform over the course of the last 12 months.
JANUARY - FEBRUARY
The beginning of the year has brought us a posotive change. Because we are growing so quickly, it began hard for us to fit into the "old" office. That's why some of us moved to the new headquarters, where we were greeted by modern, spacious interiors - the result of the work of the architect from Proste FORMY and our CTO Tomasz Kwaśny. And if someone does not know the history of our company well, now they have the opportunity to get acquainted with it thanks to the amazing wallpaper by Piotr Szostek.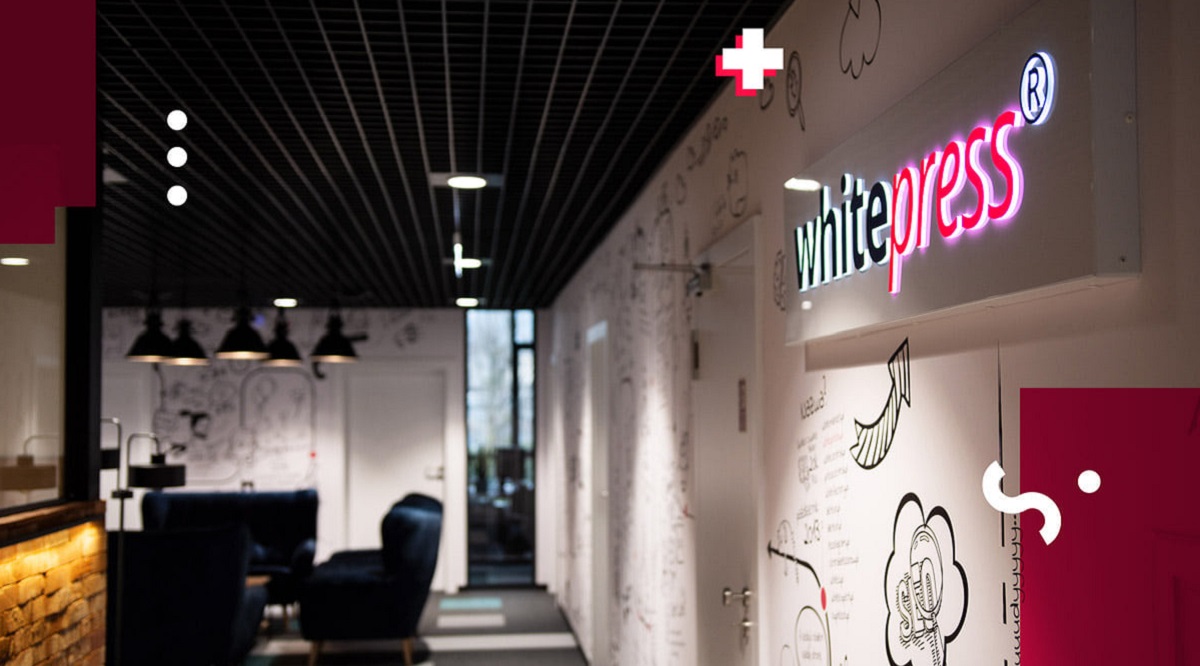 You may not recall, but we ended 2021 on a positive note - information on the first edition of the SEO & Content Camp conference. In January, as part of preparations for the conference, we organized a speaker competition. We already had a strong cast of experts, including Łukasz Żelezny, Damian Sałkowski, Robert Niechcia, and Milena Majchrzak, but we decided to leave one spot open for the audience's selection. In the first stage of the competition, we browsed through all the applications and selected those that we considered the most interesting and, above all, met the criteria, i.e., were related to website optimization, content marketing, web analytics, link building, or PPC. However, it was you who had the final say in this, and by your decision, the winner of the competition was Piotr Michalak, who gave a lecture entitled "Can $39 a month improve SEO results and how?"
They say "travel broadens the mind," and certainly those initiated by WhitePress® do. With that in mind, our team set out for Budapest for the largest marketing event in Hungary, i.e. Magyar Marketing Fesztivál. Hungarian marketers eagerly visited our stand to talk about content marketing and drink delicious coffee.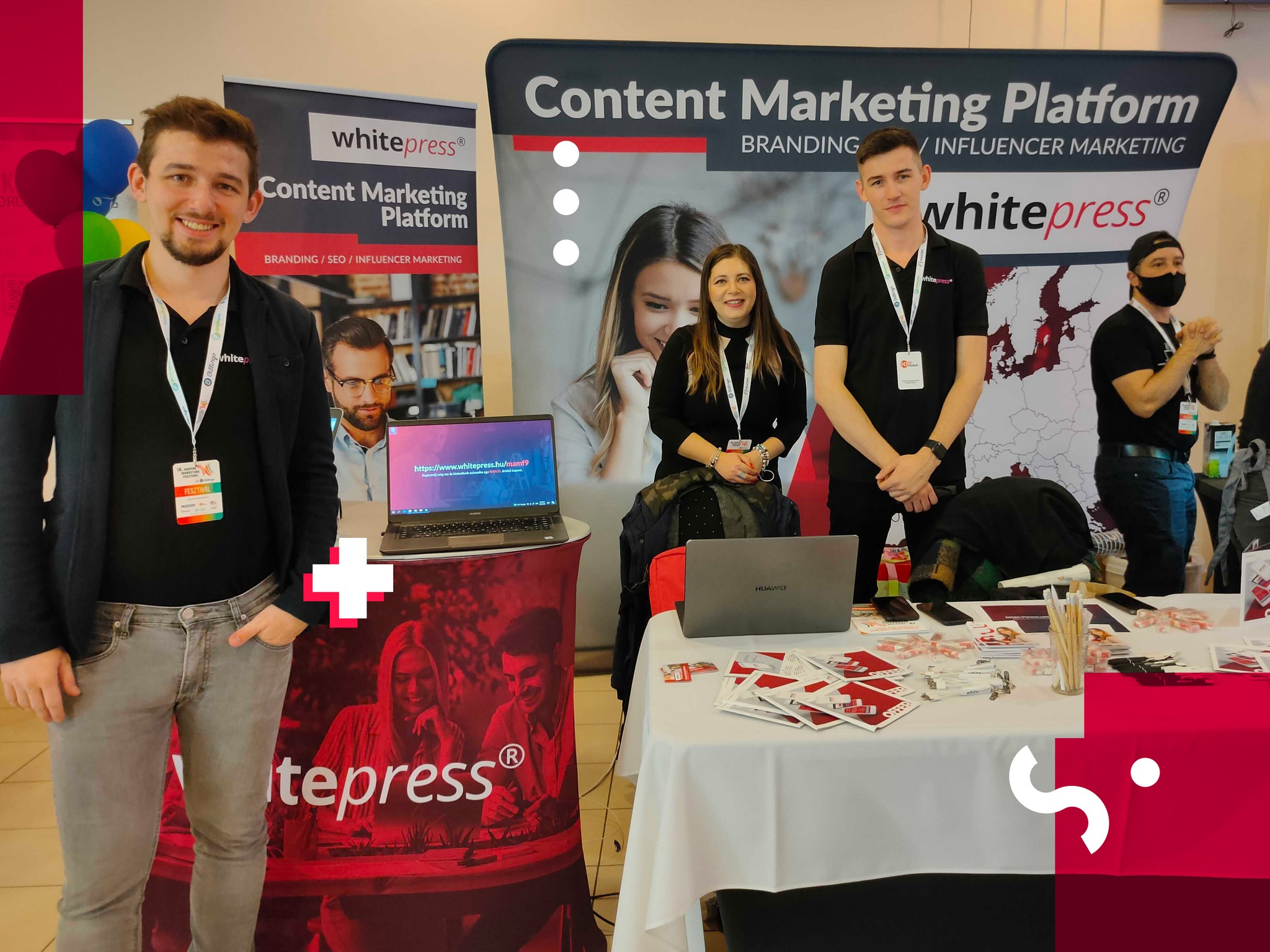 MARCH
The end of February was painful for all of Europe, in particular for our eastern neighbours, who are facing the Russian aggression to date. WhitePress® could not remain indifferent to the harm done to innocent people, therefore it also contributed and joined the campaign of support in Ukraine. Throughout March, WhitePress® transferred all the margin revenue obtained from the sale of articles published on Ukrainian portals to a foundation supporting free media in Ukraine.
However, we did not stop at material support because, without much thought, we decided that the lack of support and understanding for the culprit is also helpful. As a result, WhitePress® stopped ordering publications from Russian and Belarusian publishers, cutting back on revenues generated by the platform.
As you know, WhitePress® supports substantive events in the field of broadly understood digital marketing. That is why we became a sponsor of the conference "Kulturalnie o SEO" ("Culturally about SEO") organized by Senuto. On March 22, 2022, in Warsaw, participants present at the event could listen to 10 lectures by top SEO specialists from Poland and around the world, and talk to our team.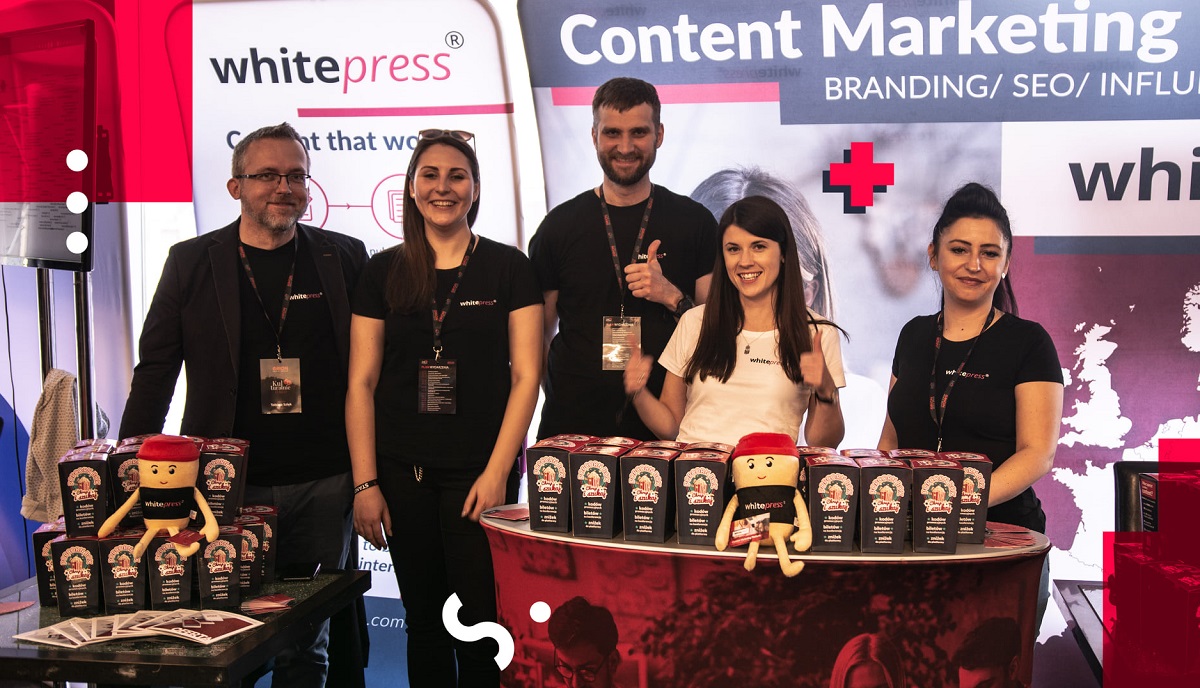 We were also involved in another international event. On March 31, 2022, the Romanian content marketing conference, Content Marketing PRO took place. WhitePress® was one of the sponsors of this online event, and a lecture on link building on the international market was given by Darius Muresan - our International Business Development Manager.
APRIL
Many of us associate April with the thaw after a long winter, which creates new opportunities and perspectives. Therefore, we also decided to introduce further innovations on our platform. A 36-month warranty appeared in our offer. Its main goal is to ensure the availability of the publication of an article with a link for at least 3 years. For the Publisher, it is an additional income and an increase in content resources indexed by search engines. For the Advertiser, it is a guarantee that an important publication will not disappear after 12 months.
And this is not the end of the improvements for Advertisers. Until now, in order to place orders on different dates, the Advertiser had to first purchase publications from the basket, and then select portals and offers again, creating the basket anew. Thanks to the option we have introduced, "splitting the publication basket," you can divide your purchases and finalize selected ones.
In April, we also visited Brighton for the most important SEO conference in Europe, i.e. BrightonSEO, of which WhitePress® became the Premium Sponsor. Tomasz, Dominika, Slavo, Darius and Steven presented the WhitePress® platform to agencies and business owners all day.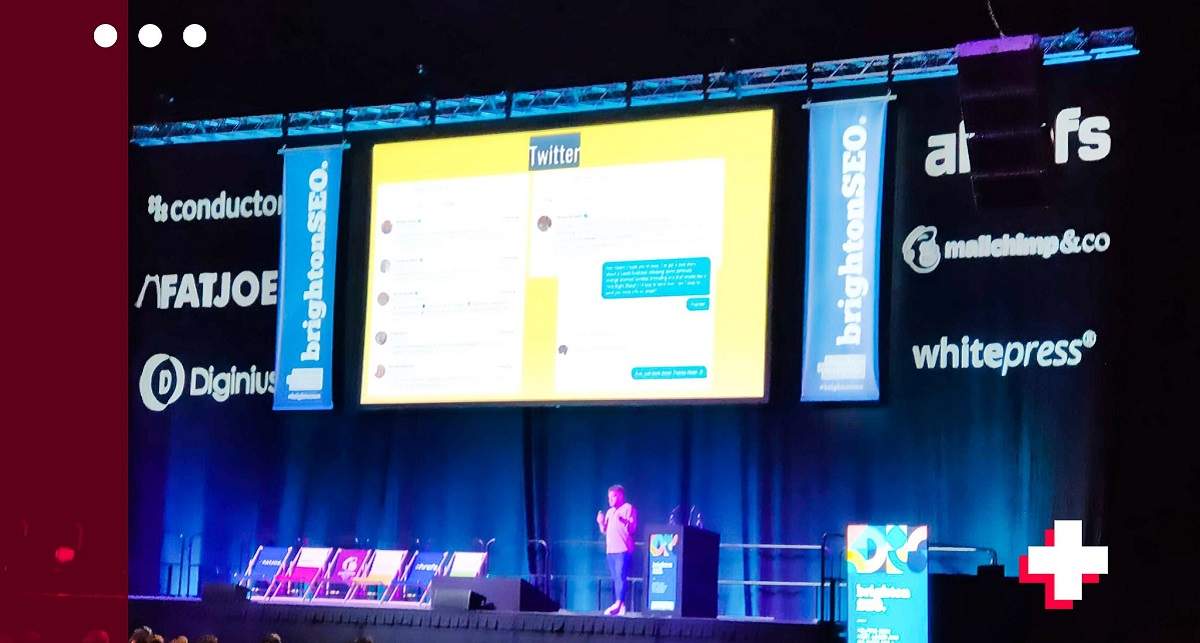 In Poland, we took an active part in the 21st E-commerce Poland Expo. Przemysław Suchanek spoke at the conference on the subject of "A specific solution that will allow you to reach customers abroad", and our team introduced representatives of the e-commerce industry to the secrets of SEO and content marketing.
MAY
What is your main connotation with the word "May"? Maybe the onset of warm days? Well, and since the evenings are finally warmer, it's hard to avoid parties! Especially epic ones like SEO & Content CAMP. We put a lot of work into the preparations, but it was worth it. 280 exceptional participants, 14 speakers, 8 hours of knowledge, and 3 days filled to the brim with education and fun. This is how the first WhitePress® conference - SEO & Content CAMP, which took place in the heart of the Beskids, looks like in numbers.
But this was not the end of May's events. This month, we also attended LondonSEO Meetup XL in the United Kingdom and I Love Marketing&Technology, Poland's largest marketing conference, in Warsaw.
This month we also achieved our goal and obtained the domain whitepress.com. Thanks to this, we were able to unify the addressing of pages for individual foreign markets and improve the SEO of the entire website.
What else has May brought us? As we are an international platform, we want to expand our activities to new regions every day. Estonia, Sweden, and Denmark are three new rapidly growing markets that have joined WhitePress®.
There were also new facilities for Advertisers. To increase readability and improve search speed, all filters available in our search engine have been divided into 4 groups according to the area they concern: basic, marketing, SEO, and technical.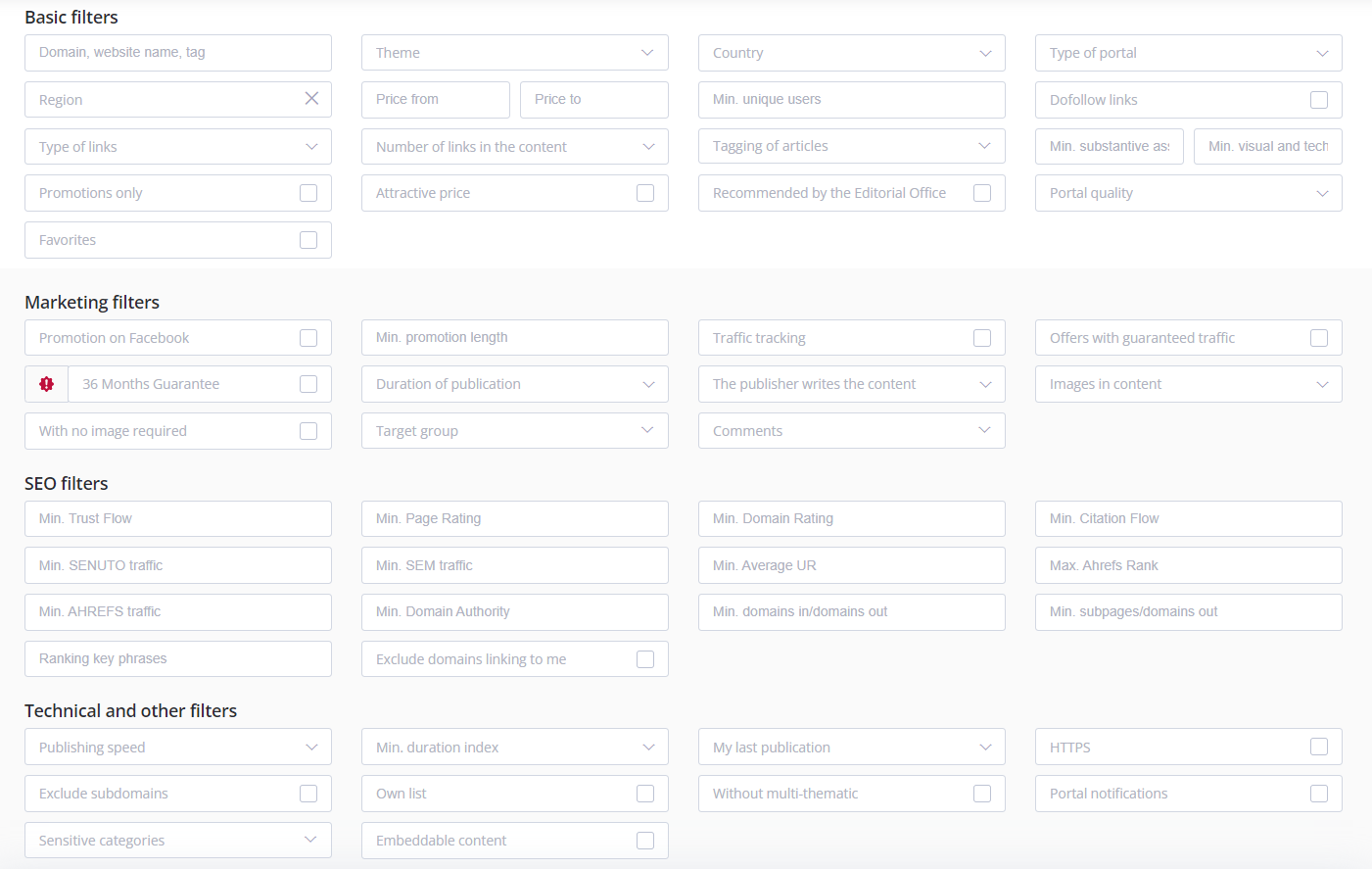 JUNE
In June, we took media patronage over the online conference Crossborder Day, organized by IdoSell. The participants of the event had the opportunity to gain a huge dose of knowledge, prepared by eight experts, including Przemysław Suchanek, our New Business Manager.
June 2022 is also semKRK, i.e., cyclical meetings on the SEM and SEO industries, organized in Kraków by DevaGroup. We arrived at this event with our Prosecco van, deckchairs, and poufs, as befits a chill-out zone sponsor.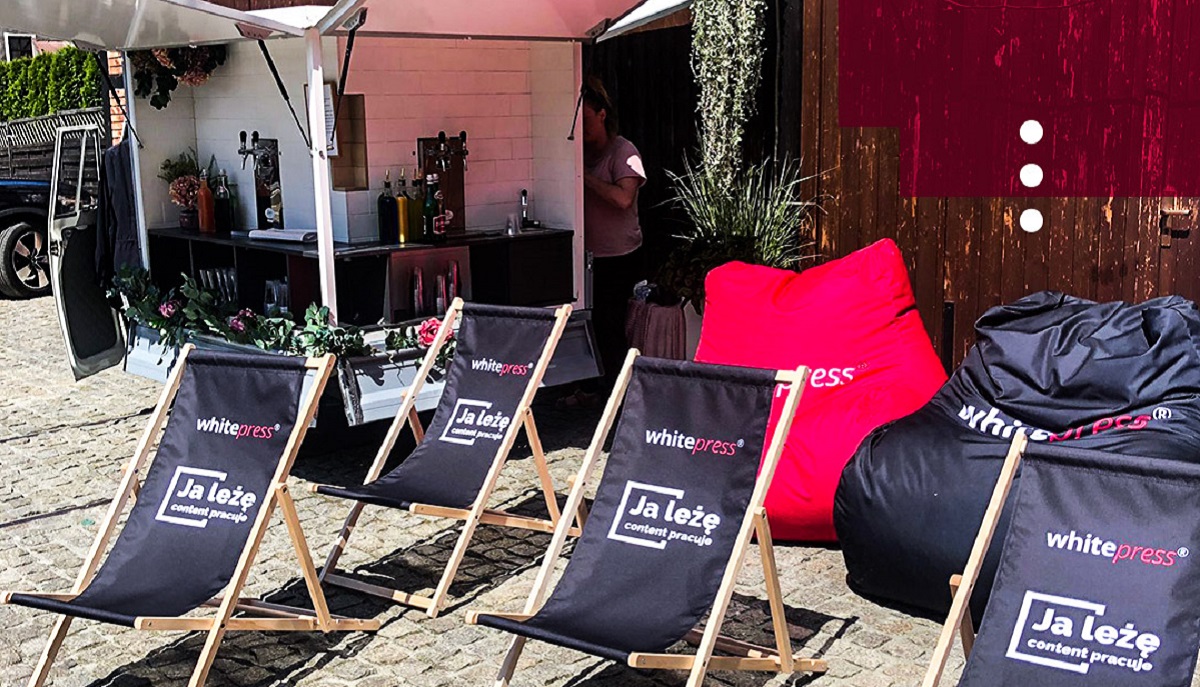 This month, we also reached the threshold of 45,000 portals in 24 languages.
JULY
Balance is a word overused nowadays by coaches and image experts. We rather prefer not to preach to the choir, but to implement assumptions in a real-life situations. That is why in July, we worked as diligently and effectively as usual, but not only behind the desk.
The team responsible for the German market represented WhitePress® at the unique SEO - CAMPIXX conference held in Berlin. 8 lecture halls, over 80 sessions and lectures in various fields of SEO, evening integration and concerts, and a wide range of SEO-enthusiasts. We couldn't miss that event!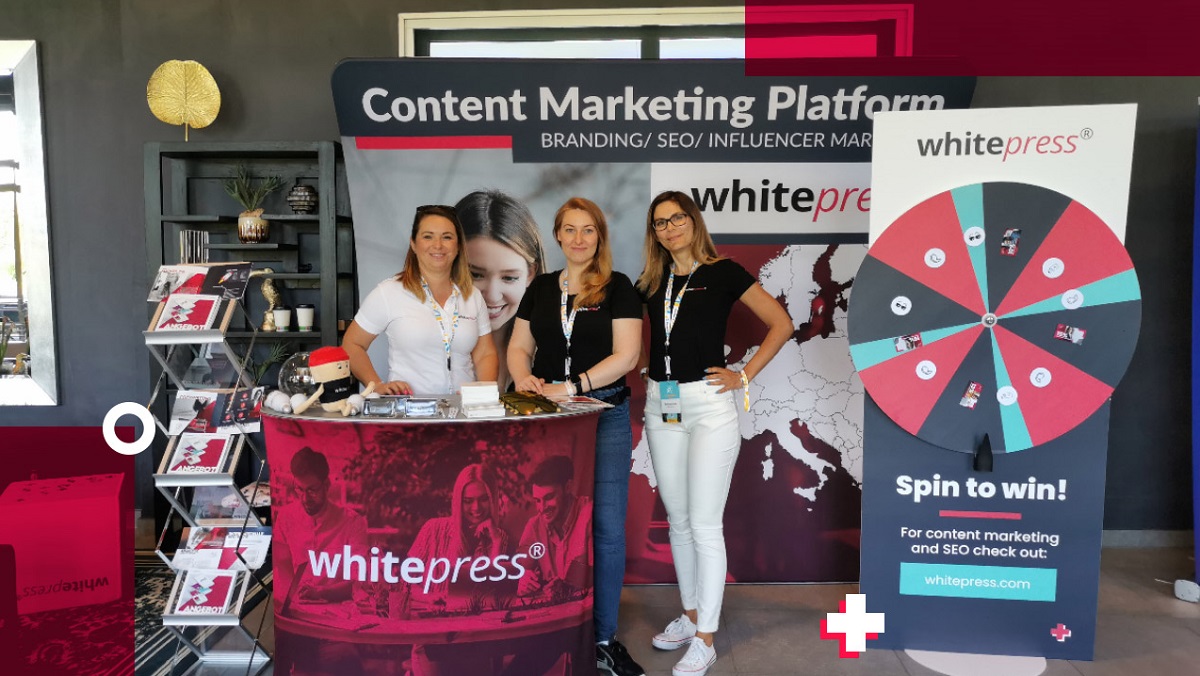 And of course, in our annual summary, we couldn't omit the fact that in July 2022, we introduced an API to the GoodContent platform, thanks to which our customers can order texts and manage them in their own applications.
AUGUST
In August, WhitePress® introduced the possibility of searching for portals accepting publications with so-called "sensitive content," such as gambling, CBD oils, erotica, or cryptocurrencies. From now on, Publishers can indicate to Advertisers in what topic areas they are willing to publish (of course, with the option to verify each order and comply with the regulations). For Publishers, this means greater earning opportunities, and for Advertisers, it will make their work much easier when they publish such content. They can now filter out relevant WhitePress® publishing locations so that article requests are not rejected.
In August, the second SEO Rejs '22 (a unique training devoted to SEO issues and networking in the heart of Masuria) took place. WhitePress® sponsored for this event one of the largest and most luxurious boats imaginable. Moreover, Paweł Strykowski - CEO of WhitePress®, was one of the mentors during the event.
SEPTEMBER
Brazil really knows how to play football, loves to dance, and can't imagine life without carnival. The aforementioned country, located in South America, is also one of the fastest-growing digital areas in the world. That is why, when WhitePress® decided to offer its services outsideof Europe for the first time, Brazil was an obvious choice. From September, publications can be ordered on over 900 high-quality Brazilian portals, including the most popular national ones: uol.com.br, ig.com.br or local ones: ibahia.com, bonde.com. It is impossible not to mention that we have established an office in São Paulo, the largest city in South America, where our local team works.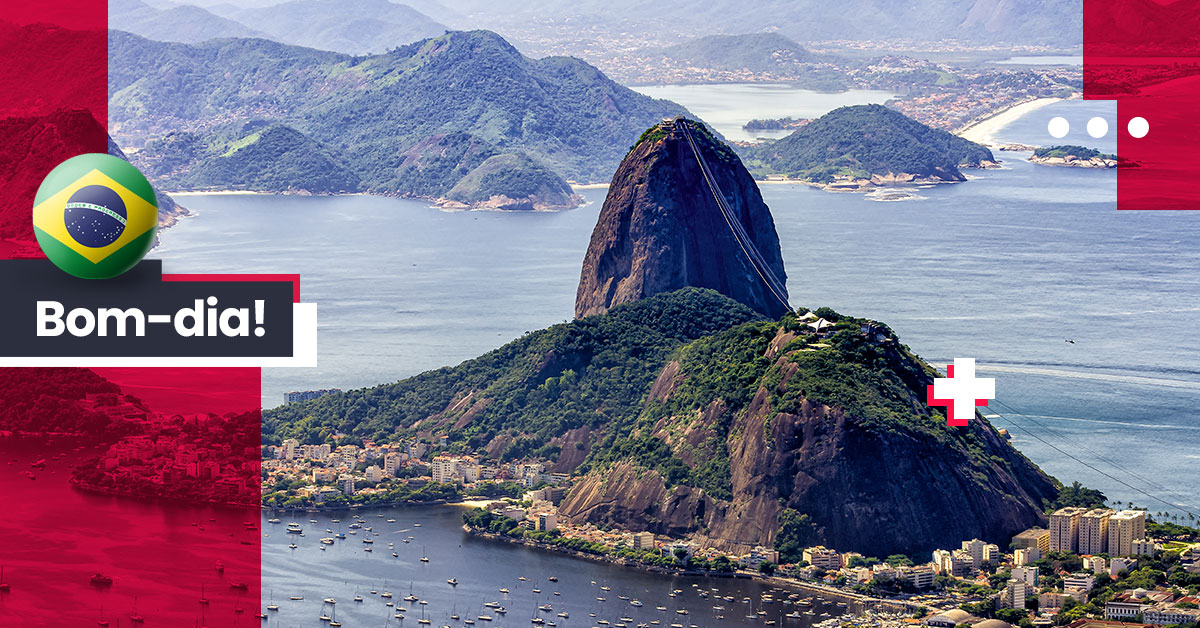 In September, our experts set off to conquer France. At the SEO CAMP in Paris, our international team presented our platform's offer.
In September, the international Content & SEO survey in Poland and Europe was also launched. Based on its results, we are preparing a comprehensive report on the industry, in which we will identify the most important differences between the Polish market and other European countries.
Work is a very important aspect of our lives, but we try never to forget to have some fun, especially when there are reasons for it. In the fall of 2022, over 140 people from all over the world worked in our company, and we were finally able to get together for an integration event. Nearly everyone came to Poland for several days of training and, of course, a huge party. For some, it was the first visit to Poland, and even to Europe.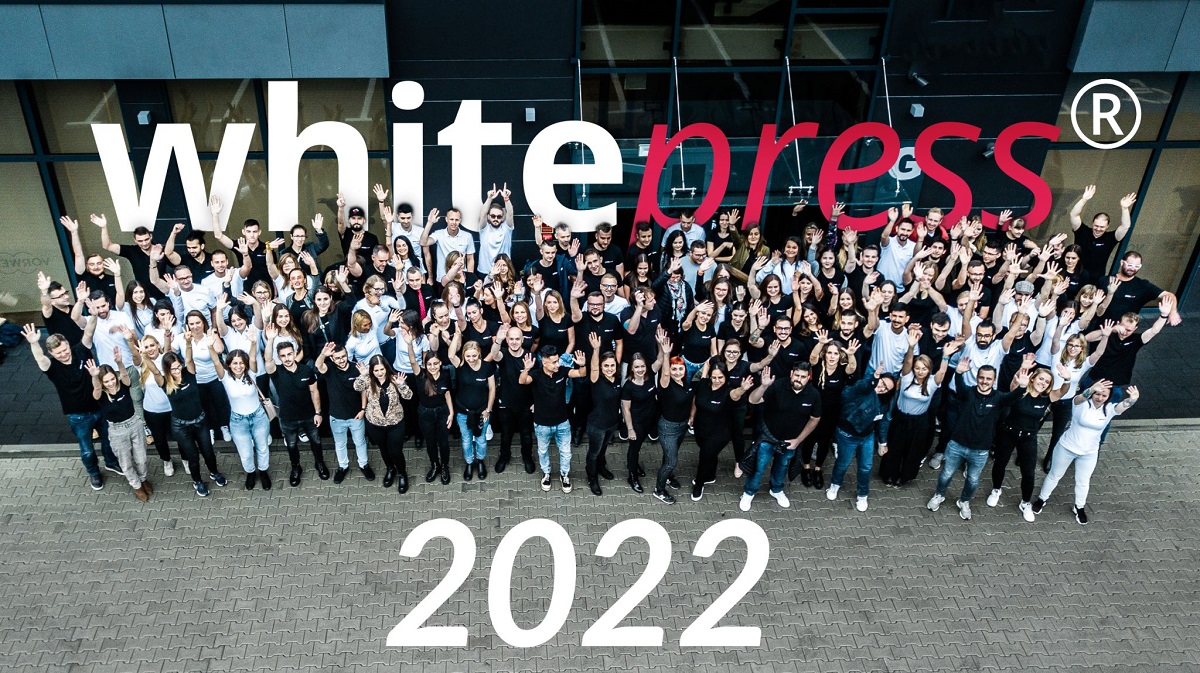 OCTOBER
Our children's children will remember this event. In October 2022, the largest merger in the SEO industry took place - WhitePress® together with the RTB House group acquired 100% of Senuto shares. Since then, we have been working together to develop and improve both companies in the areas of technology, expansion, and marketing.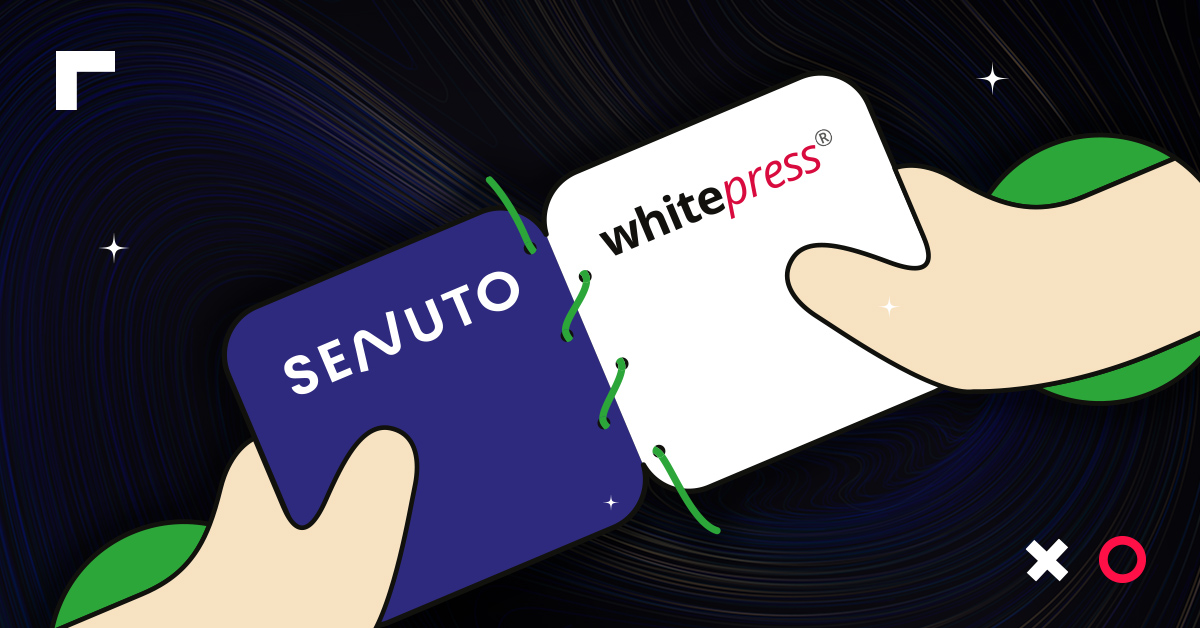 Many people associate October with the beginning of the academic year. We also focused on education, and especially for our clients, we introduced the opportunity to participate in a free, certified SEO & Content Marketing course in WhitePress®, which includes 28 videos with practical knowledge, tips, and tutorials. Right now the course is only available in Polish, but at the beginning of 2023 we plan to launch its English counterpart for all of you to enjoy.
Another BrightonSEO? Why not? Again, we were one of the main sponsors of this event. This time, during our visit to Brighton, our energetic team was happy to answerall of the questions regarding our platform and services and provide tips on SEO and content marketing.
We love SEO, so we could not miss the Italian SEO & Love conference in Verona.
October was also a hot period in terms of events in Poland. On October 14, the 10th anniversary edition of the SEO Festival organized by Silesia SEM took place. Of course, we were one of the sponsors of the event.
The semKRK conference also celebrated its jubilee. WhitePress®, the main sponsor of the event, prepared a lot of attractions for the participants. What exactly? You can find it out from our video report:
And if that wasn't enough, WhitePress® also took part in the 22nd Ecommerce Fair in Warsaw.
NOVEMBER
The cold, dark days of November were made more bearable by some unexpected news. This month, we announced that we would be hosting the second, international edition of the SEO & CONTENT CAMP conference. We would like to remind you that we are meeting on May 25-27 in Zakopane at the luxurious Nosalowy Dwór Resort & Spa Zakopane hotel. It will be a special event because we will combine it with celebrating the 10th birthday of WhitePress®. The conference will be preceded by a series of WarmUPs before the main event.
But the good news did not end there. Norway and Finland, two more Nordic countries, joined WhitePress® in November. To celebrate, we organized Nordic Week, during which Advertisers could publish at a discount on over 1,100 portals in Sweden, Denmark, Norway and Finland.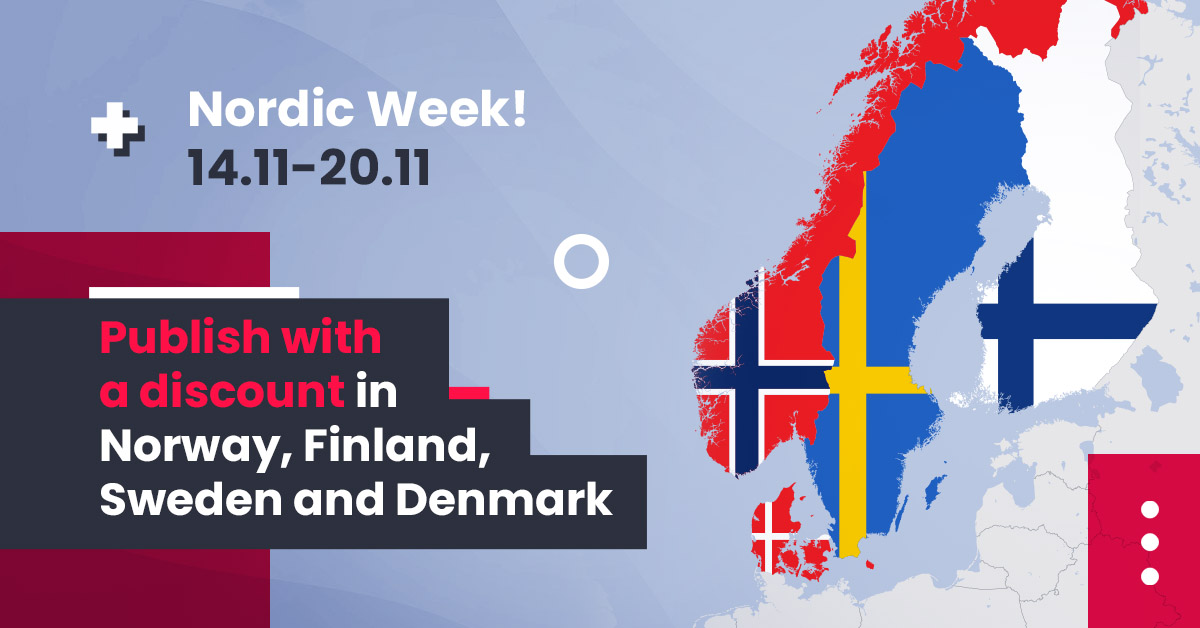 This month, we also prepared a very useful feature for Polish users of the platform. We are talking about Position Monitoring, which will give you the opportunity to monitor the position of the most important key phrases for the most important subpages promoted through publications purchased on the platform. All this in comparison with the costs incurred and the number of publications obtained. We will be introducing this feature to the rest of the markets in 2023.
Another very important convenience - this time for Publishers - was the integration of WhitePress® with WordPress. WordPress API allows you to significantly shorten and simplify the process of publishing articles. Thanks to Senuto, we also used AI here, which will automatically select a category for publication on WordPress.
There was Brighton, Berlin, now it's time for the city where Robert Lewandowski has recently reigned, i.e., Barcelona. WhitePress®, the primary sponsor, attended the International Search Summit in November. The event was entirely devoted to the international challenges of search engine marketing.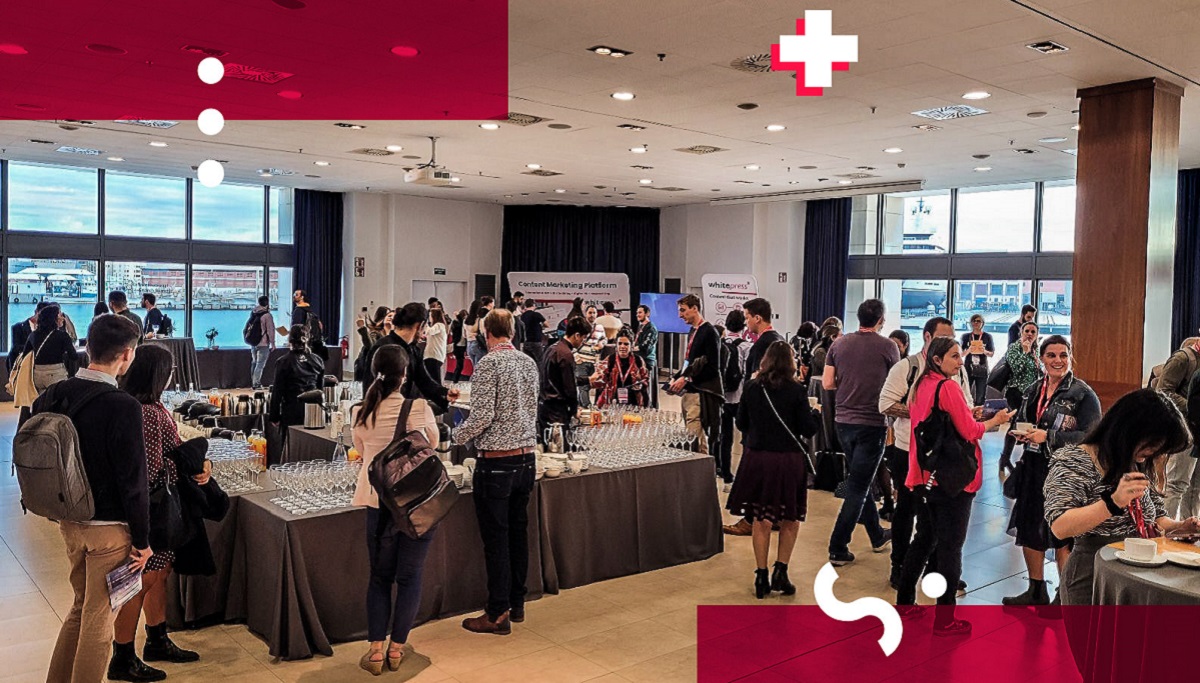 And when we say November, then of course we have to mention Black Friday. We couldn't miss this holiday sale as well. Together with our partners and publishers, we have prepared really thick promotions for our clients.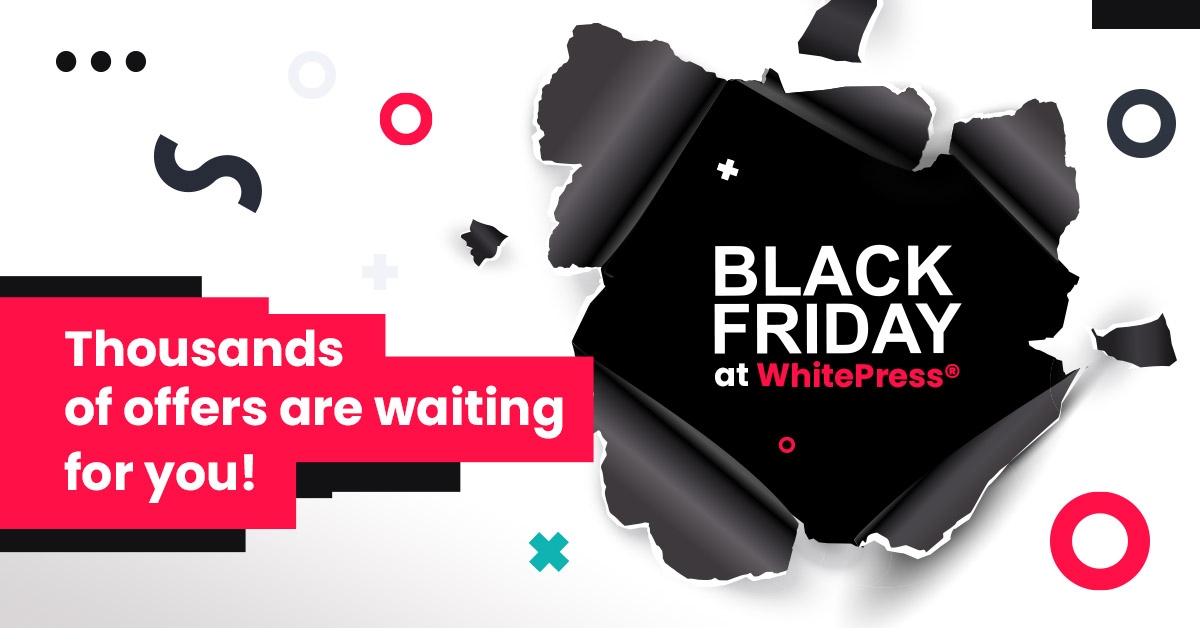 DECEMBER
December is not only about holiday relaxation. Before we sat down to the Christmas table, we had done a lot of effective work over the course of this month.
WhitePress® has been, among others, a partner of such events as the 6th edition of the E-commerce Lunch Conference from Ideo Force or Senuto's "Charity Live St. Nicholas' Day," during which not only the latest SEO trends were discussed, but also an auction was organized, the purpose of which was to raise money for the Gaius Foundation for psychological help for children. As part of a noble initiative, WhitePress® donated a VIP ticket to the SEO & Content Camp 2023 conference.
We have also prepared a lot of gifts for our customers and Knowledge Base readers. A couple of very important articles have appeared in our Polish Knowledge Base. The first is the result of extensive research on what portals Advertisers are looking for on the WhitePress® platform. We examined nearly 180,000 search engine queries in the WhitePress® Advertisers panel. Their authors were platform users from 28 markets. In the near future, we plan on creating similar articles for several international markets.
The second important text describes our unique experiment with updating publish dates. We conducted a study, the results of which convinced us that such a cosmetic change as updating the date of an article can improve the page's position in the search engine.
Polish Advertisers received a real firecracker at the end of the year: our own system of verification and indexation of published articles. Thanks to it, they can now easily check the publication and indexing status of each article. Access to expanded indexation data will also help in making decisions related to the purchase of publications on a given portal. Our goal is to implement this solution to our other markets next year.
The culmination of many months of work was the release of the Polish version of the e-book "WhitePress® for Agencies" in December, a compendium of knowledge on setting up and running an agency. Agency owners and experts from the digital marketing industry shared their knowledge and experience. An additional bonus is the report "Polish Agencies in Numbers," the result of research conducted among employees, owners, and managers of the agency. Simultaneously, we plan to release several other e-books dedicated to agencies in the first half of 2023.
WhitePress® and 2022 in numbers
29 - in this many countries, you can currently order publications on the platform in 27 languages. WhitePress® expanded its operations to six new markets in one year.
150 - the current number of all our employees. In 2022, our team grew by as many as 42 employees to help us meet all the challenges that are ahead of us.
980 - that's how many copywriters offer their services as part of the Content Premium module. A year ago, at this time, there were 660 of them.
56,000 - on so many portals you can order publications. This year alone, our database has expanded by 19,484 portals.
2023 is ahead of us - oh, what an eventful year this is going to be! All the best, effective content, and lots of leads in the New Year!