10 reasons for writing a company blog
A company blog is a very popular form of inbound marketing. It allows for new marketing solutions to be used and is a much better idea than banners, sponsored articles or CPC campaigns. This type of marketing is a great way to promote your products and services. If you have an enterprise, you should write a blog about it. Here are 10 reasons why!
Table of Contents
1. A blog is a place where the customer can connect with a brand
Many customers decide to buy something basing their decision on the information they have found on the internet. The blog is a perfect place to reach the target audience and showcase the values of your brand. A well-written blog is not only a source of information but can also help the customer in making the decision and convince him or her to utilise your service or the product in a way that is much different from standard advertising. The blog gives your customers knowledge and offers solutions to problems that may appear.
2. A blog helps you build long-tail phrases and improve your SEO potential
Search engines like to index blog posts, especially if they are promoted on the main page. Thanks to blog articles you can easily build long-tail phrases – search engine user queries which are more detailed than general keywords. "Effective diet pill for women" or "the cheapest insurance for Ford Escort" are good examples of long-tail phrases. Each market niche has its own list of phrases with the long tail and their potential is humongous, so you cannot ignore them. A well-optimised base of articles allows you to create a huge number of key phrases for long-tail searches.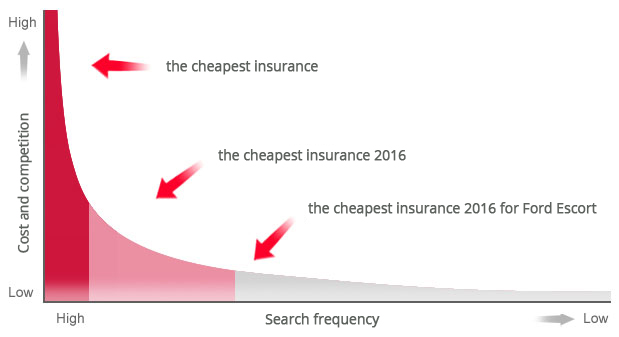 3. A blog can be used for link building

Creating new and inspiring content that is helpful for the users, answers their questions and meets their needs, is a great tool for building high-quality links. A potential customer will gladly share some good content on their own blogs or Social Media channels. Links acquired this way not only make the article stronger – they can boost the whole website. Moreover, blog articles are well-liked in Social Media circles.
4. Google likes fresh content
There is not much to discuss – Google promotes new, unique content. It also ranks pages that are updated regularly much better than those which consist of the same old information. Each blog post is a separate subpage and if you post the articles constantly, the search engine knows your website grows and develops, which may lead to better positions in search engine results.
5. Blogs create experts
Image and skills creation is a very important aspect of company blogs. Especially if you sell a product or a service that requires expert knowledge. When you post good articles, well-produced videos or if you help your users by giving them solutions to their problems, you may be considered a specialist in the field. Consequently, people will trust your brand more, as you will be more believable and respected.
6. Blogs help you to see the service as your customer does
If your blog aims to help your customers, you have to see the things from the point of view of your recipient. Thus, you may familiarise yourself better with your own service by learning about the problems users may have with it. As such, you can improve the quality of your services and conform to the needs of your customers much better.
7. A blog is a basis for content marketing campaigns
If you write a company blog, you have one of the best places for the promotion of your services. A well-written article supported by good promotion can attract new customers. In addition, blog articles can be used to build a customer base. Inspiring, unique text can be utilised to spice up standard marketing activities like newsletters or social media posting. A blog can give your customers something more than simple information regarding the product – for example, you can show an interesting new way to use your service. A well-written blog is a great way to expand your newsletter audience and social media reach.
8. A company blog builds relations and gives your company "a voice"
An on-going company blog is yet another solution for building customer relations. This means of communication gives you an opportunity to present your product in a new unique way. Constant content creation also makes communication easier to maintain. Blog readers will write comments, will ask about your projects and will react to the dealings of your company. Thus, you can freely answer their questions, discuss the current issues and give your company a friendly, human "face". This is perfect two-way communication and if you use some of the suggestions of your customers, you can not only check the attitude of the potential customer, but you can also gain some knowledge about your company from a unique point of view and improve the enterprise by listening to the needs of your customer. In addition, the target audience can get to know your company better, which in turn leads to better sales figures. The customer is much more incentivised to choose a product of a company he or she is familiar with.
9. A blog is a great storytelling solution to talk about the company's history
Storytelling became a prevalent topic in marketing circles and it can greatly influence brands. The blog is a great platform for telling a story about your company – you can present the strategic message, an idea, unique story of your brand or the values you promote. If you show your enterprise in an interesting way, you can be sure it will be remembered. Brand recognition is one of the elements that influence buying decisions.
10. Investing your marketing budget into a blog is very effective
Research done by hubspot.com in the US shows that budget investment covering company blog and its further promotion is one of the best marketing moves. A company blog is first and foremost a communication platform for you and your customers. Positive aspects are showcased in the image below.
Straight facts – summary
Publishing on the company blog gives you the ability to utilize new ways of communication with the customer. A business blog is a great method of promotion and building relations for the B2B and B2C sectors. A well-developed marketing campaign based on the enterprise blog not only boosts sales but also expands the reach of your brand. It also allows for full utilization of SEO and boosting the key phrases chosen for your business. But you should keep in mind that to ensure a positive impact of blogging, you have to be patient, as it takes some time to see the full effect. Hard work and good content are the foundations of an efficient, long-term marketing campaign.