All You Need to Know About How to Become a Copywriter
There are countless amounts of written content uploaded to the Internet each day - articles, blog entries, guides, you name it. Copywriters are responsible for creating a large chunk of that content, skilled with words and knowing how to write engaging, informative, and helpful content. From billboards and newspaper advertisements to social media posts and blog articles, copywriters fill the Internet with valuable content - but how do you become one?
Table of Contents
Who is a copywriter? What is copywriting?
Whenever a company, or any other third party for that matter, needs any written content for marketing purposes, they hire a copywriter. Copywriters participate in all types of advertising campaigns, translating each campaign's vision and objectives into text that captivates readers and encourages them to take a certain action, while also helping build brand awareness.
Copywriting is all about saying as much as possible in as few words as possible. It's about creating high-quality content that not only sells, but also educates, uplifts, and persuades its readers - but also efficiency. Copywriting combines creative thinking, efficient use of text, great knowledge of language, and a lot of industry-specific knowledge to create content that is actually read by people, and not only used to fill empty pages.
What do copywriters create?
There are tons of types of content that copywriters create on a daily basis. While many think of a copywriter's work as contained only within the digital world, they actually create a wide variety of content for analog media as well, like brochures, catalogs, billboards, and all other types of advertisements that feature text - even scripts for TV commercials! It would be difficult to find a marketing campaign without at least one copywriter involved.
Brands need all sorts of content for marketing purposes - from posts to publish on their social media channels, to writing a blog post that builds search engine positioning. They also create email marketing, newsletters, and direct communication with B2B and B2C clients for brands, create press releases, type up white papers, and many more - wherever written text and marketing combines, copywriters are there to create engaging content.
How did copywriting start?
The earliest mention of copywriting comes from a 1911 publication on advertising and describes copywriters as writers who write advertisements professionally. The first professional full-time copywriter was John Emory Powers, starting his work in the 1870s writing ads for a department store chain, Lord & Taylor. He was later hired by John Wanamaker - a famous department store entrepreneur and the U.S. Postmaster General - and helped double the company's revenue during his tenure from $4 million to $8 million.
After being fired in 1884, Powers became a freelancer and worked for a range of companies - by this time Powers was pretty famous for his experimental advertisements and worked for some time with Vacuum Oil, Murphy Varnish, Beecham's Pills, MacBeth's Lamp Chimneys, and many other famous brands from the 1880s. Just from freelance work, by today's standards, it's estimated Powers was earning over $750,000 per year from copywriting alone - but is it still possible to make it this big today?
Is copywriting worth it?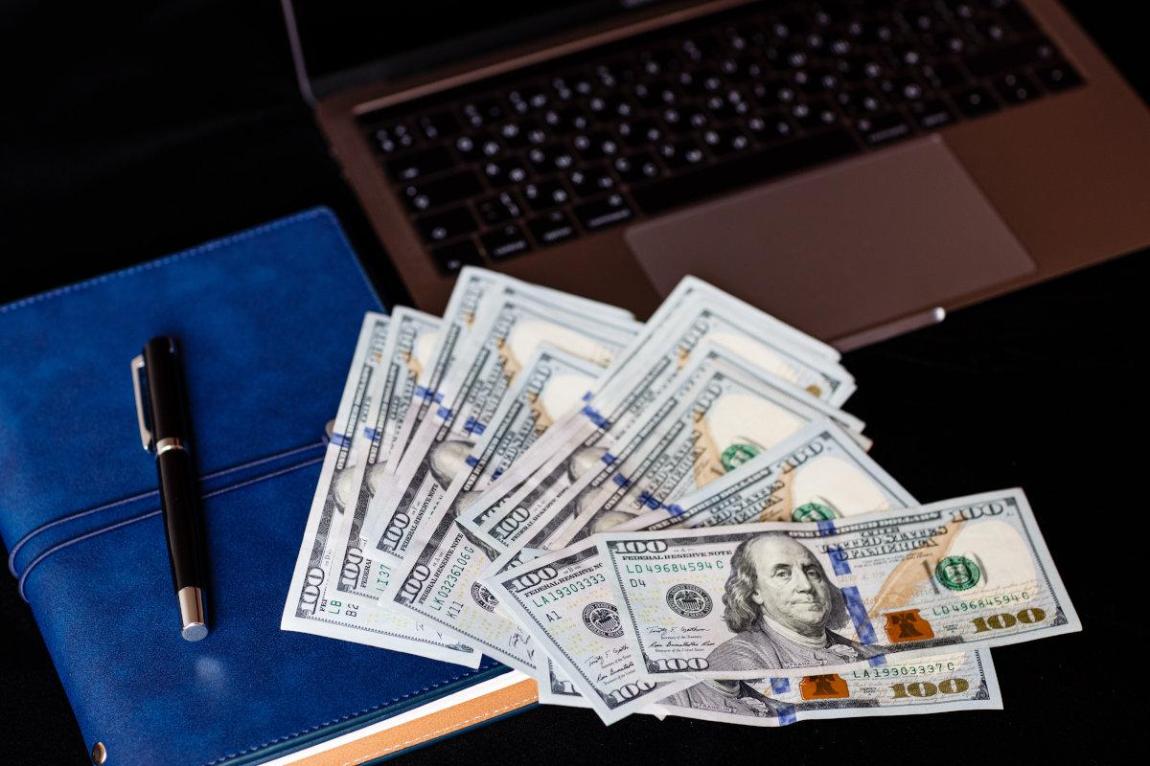 Source: Envato Elements
The average salary of a copywriter can vary widely. Experienced professional copywriters with years of experience that work full time can earn well over $100,000 per year, but don't expect to start at such a salary. If you're doing freelance work, your salary will only depend on the amount of copy you actually write, and you're only limited by your own time and the amount of available clients.
Becoming a well-earning copywriter takes time and practice, and professional copywriters are expected to show results. If your advertisements perform well and bring brands increased profits, you can be certain they'll pay good money for you to keep writing for them. When you're only starting out, though, don't expect to earn top dollar for your texts - work with what you get and build your portfolio from there, improving your craft as you go.
Are copywriting and advertising inseparable?
Copywriting is often described as content writing for advertisements, but nowadays, it is becoming difficult to discern where an ad ends and creative writing begins. Copywriting is most often persuasive and marketing-oriented, but the sole purpose of content marketing isn't to sell a product or a service - it can also be used to sell an idea. Copywriters create social marketing campaigns that promote general health, raise awareness of social issues, and educate the population.
Copywriters, ghostwriters, journalists, and literary writers all work with text and their experiences can often overlap. In the end, the name is only a label and doesn't define what type of content you write. As you gain experience working as a professional copywriter, you'll see that every client and every commission is different.
Speaking of clients and commissions - how do copywriters find work?
How to find work as a copywriter?
There are three main ways to go with when undertaking a copywriting career:
You can go with a copywriting agency and join a team of copywriters with a company around them that secures new clients and contracts. Working with an agency is a full-time job, and you won't have to worry about finding clients yourself, allowing you to focus on copywriting and expanding your craft. It's a great way to start out with a stable paycheck, but you might (and will, sooner or later) come across a commission that you don't really enjoy working with, or that's particularly difficult - unfortunately, working with an agency, you often get little say in what you're working on.
You can also become an in-house copywriter, taking a full-time job with a single client instead of a variety. Finding a corporate job as a copywriter is considerably more difficult, however, and brands look only for the best of the best to include in their inside teams. The upside is, the pay is very good, and you can become a part of a creative team designing a brand's identity, instead of having to split your focus between all your different clients.
Finally, a lot of starting out writers decide to become freelance copywriters, since it gives the most freedom and can be a viable career choice - as long as you get enough clients. With flexibility comes the downside of having an unstable income. One month you might have more work, and the next there might be none, and you can never know for sure. Still, you can commit to as many or as few jobs as you see fit, and can generally squeeze more profit per hour of work doing freelance writing than working at an agency.
Freelance copywriting or agencies - which is better?
There are upsides and downsides to all models of work as a copywriter, including the two most popular choices - freelancing or working for an agency.
It's difficult to say for certain which model is better. Depending on your needs and style of work, one of them will suit you better - you'll have to experiment. People who struggle with managing time on their own can have a hard time finding freelance profitable, but if you can continue to attract clients and show professionalism, you'll grow your portfolio and your personal brand.
Working with an agency, there's always a corporate ladder to climb, which isn't really a thing for self-employed freelancers. Agencies also give copywriters the opportunity to learn from more experienced employees, and you often get to work with a variety of content types, helping hone your skills.
How do you become a copywriter?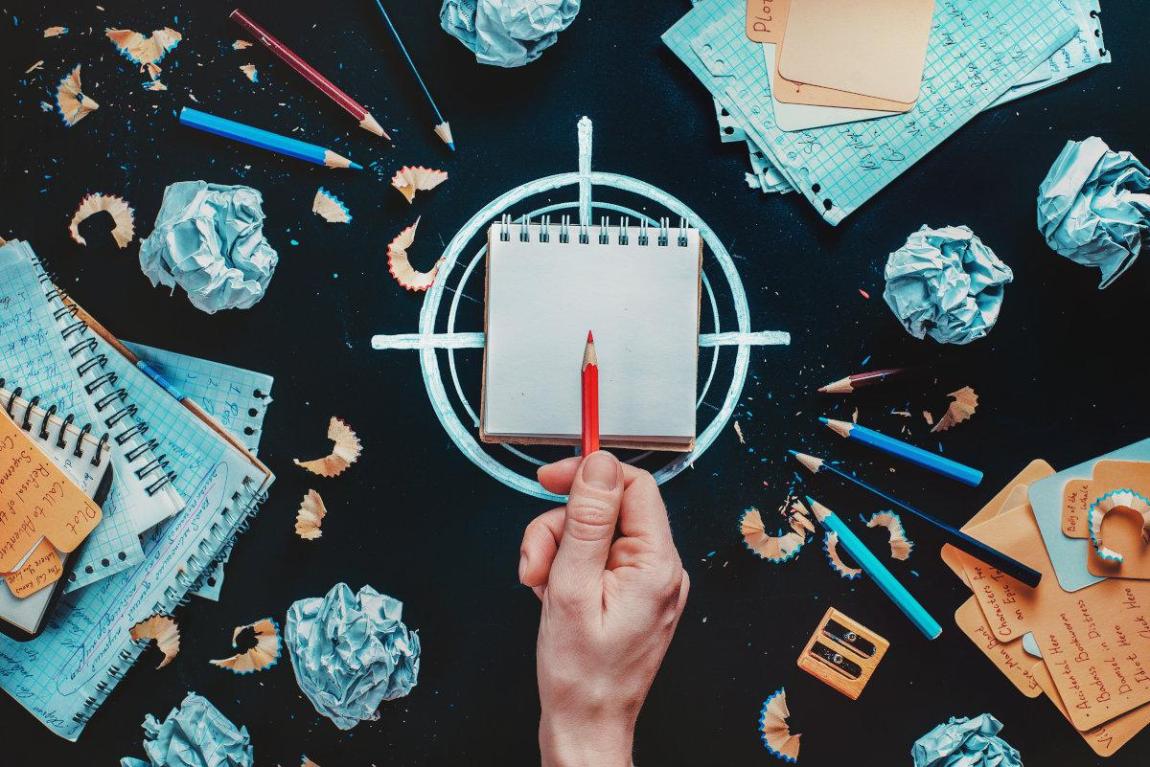 Source: Envato Elements
So you're determined to become a copywriter professionally - but where do you even start?
Traditionally, copywriters were expected to have at least a Bachelor's degree in English, advertising, journalism, or marketing, but nowadays, there are many successful and talented copywriters with no formal education in writing or selling. Still, if you have little to none experience with writing, especially writing content marketing texts, you should start by taking an online course or reading an e-book on copywriting by someone known for their craft and experience.
But copywriting isn't only about writing itself. It's about understanding the readers, the potential customers, and grasping what it is they're looking for - and then giving them exactly that. It combines a good understanding of human psychology and the ability to catch your audience's attention effectively with just the written word.
You can try your luck at online content marketing platforms that connect freelance copywriters and brands, or apply to an agency for a junior copywriter position. If you want to gain some more experience before finding a full-time position, you can try for an apprenticeship as a copywriter.
Tips for beginner copywriters
The number 1 rule for copywriting is never underestimate good research. Whether you're working as a freelance copywriter or agency copywriter, you're bound to come across a topic unfamiliar to you sooner or later. Thankfully, we live in the XXI century, and you don't have to spend weeks at a library to do research anymore - you can just search for information online, and it will be one of the most important skills to have as a copywriter. Spend some time researching a topic and drafting your content before you actually sit down to write it.
You can't be an expert in everything, but you can look for clients in your niche to use the knowledge you already have - think about what you're passionate about and what you could write for hours about. If you enjoy traveling and regularly explore the world, you could become a traveling copywriter that deals with blog writing and creating other content to promote exotic places all around the world.
Keep updating your portfolio as you work - if you're particularly proud about a certain work, consider adding it. You can show your portfolio to your clients as a proof of your texts' quality, and it also shows your understanding of the specific industry that's of interest to a client. Try to include a variety of texts in your portfolio, preferably from a couple of different industries. By doing so, you'll be able to reach different types of clients, and limiting yourself to only one industry might be risky in case of an industry-wide crisis.
For more copywriting tips, check out our other blog entries at WhitePress®.
What skills do copywriters need?
To become a successful copywriter, you need great language and writing skills. If you're writing in your native language, you'll need an immaculate knowledge of your language's grammar, vocabulary, and structure. Writing in a second language is even more difficult - creating engaging texts doesn't only take literary skills, but also a good understanding of the target audience and their culture, trends, and preferences. Copywriting is also a type of persuasive writing, requiring skilled copywriters to know how to convince and encourage readers.
Effective research skills are a must for a copywriter, since you'll be doing plenty of it during your work. You can't always find all the data, knowledge, and statistics you need with a simple Google search - sometimes you'll have to dig deeper, and knowing how to do so effectively is the key to becoming a copywriter.
While not always necessary, it's also good for a copywriter to be familiar with search engine optimization, or SEO.
Search Engine Optimization: what is SEO?
Most traffic on the web is channeled through search engines - platforms like Google, Bing, Yandex, and others, although Google is definitely the biggest player in the industry. In order for people to find your website, they need to be able to Google it first. Companies like Google use crawlers - a type of web bot - programmed to index web pages on the internet based on their content.
We can't know for certain what algorithms Google uses to rank pages - but we can measure how much it matters. The top 3 Google results for every phrase generate over 54% of all clicks for that phrase! Decoding how to create content and optimize pages to appear on the top of the search results pages (SERPs) is the key to growing your organic traffic, and it's exactly what SEO aims for.
SEO is a set of practices both on-site and off-site that help websites reach top positions on search results pages for certain phrases and keywords. If you want to become a professional copywriter, you will have to know at least a thing or two about how it works.
How does SEO influence copywriting?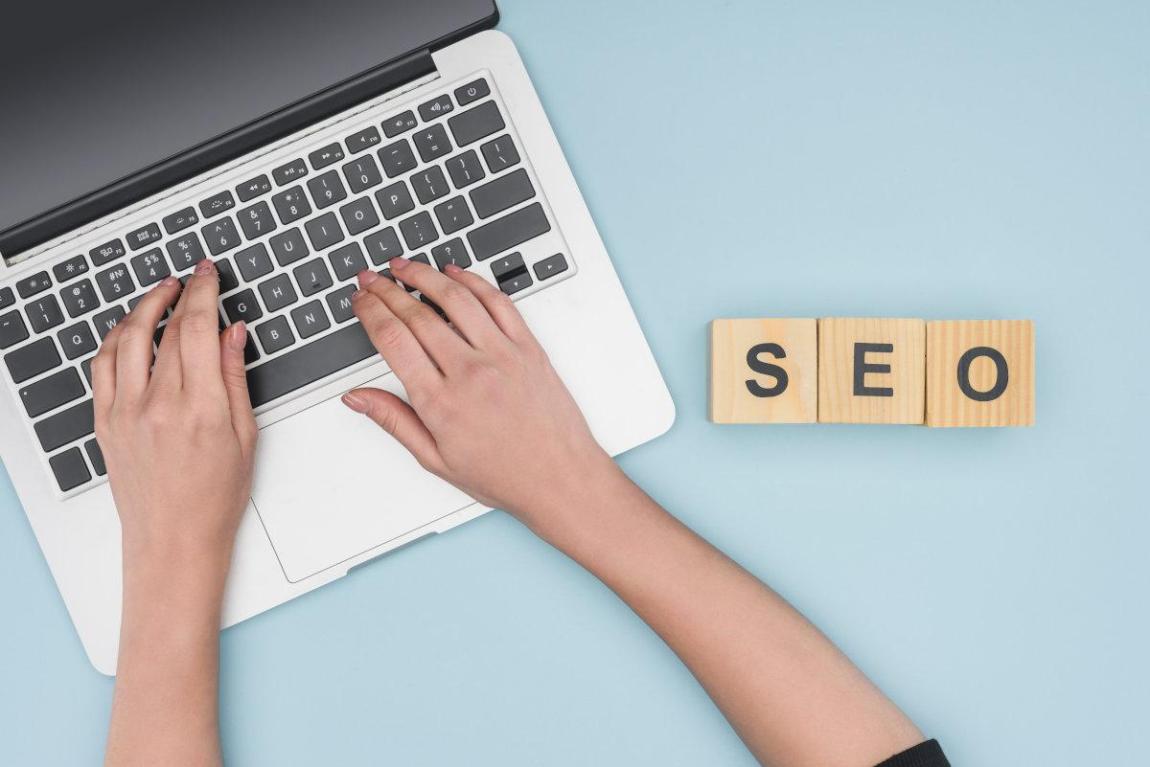 Source: Envato Elements
Content is a crucial part of each website's SEO, highly influencing how well it positions for search engines like Google. Crawlers that analyze websites and rank them look at raw content, trying to determine how relevant the page might be for certain search phrases. Knowing how to create high-quality, engaging texts that are also SEO optimized is a highly sought-after skill that will definitely help you get a better paid job if you're interested in becoming a copywriter.
At the same time, you want to avoid common SEO mistakes that could actually hurt a website's SERP positioning, like overstuffing your texts with keywords. You might have heard about many fishy SEO practices that can supposedly boost a website's positioning, but they often create content devoid of any value that leaves a bad impression on your viewers. Furthermore, Google has since updated its algorithms, which are now much more efficient at detecting such practices - you'll need to weave SEO seamlessly into your texts, without ticking off the crawlers that something is up and lowering the content quality.
Do copywriters need to know SEO?
Not all copywriters need to worry about SEO, but if you're creating long-form web content like landing page content, product descriptions, blog posts, or sponsored articles, you'll definitely need to optimize your texts before publishing. On the other hand, if you're working with social media, creating slogans, or analog content writing - you probably won't have to worry about SEO as much.
A lot of companies expect copywriters to also be SEO specialists. However, you most likely won't need in-depth technical SEO knowledge to become a copywriter - still, you should definitely know SEO basics, such as doing your own keyword research and how to implement SEO recommendations and strategies into a text without lowering its quality.
How to become a SEO copywriter?
SEO is a complex field that continues to evolve with every day - without a lot of research and constantly keeping up to date, you will struggle with grasping it. There are tons of guides and step-by-step tutorials to SEO copywriting, both free and available for purchase at a price.
E-books, audiobooks, and online copywriting courses are great sources of knowledge about SEO - but a lot of it also comes from experience. Beginner copywriters often start by simply implementing ready-made SEO solutions in the text, so they don't need to come up with anything outside their field. They will, however, still have to implement these changes naturally, without damaging the content in any way.
Summary: how copywriters shape the Internet
The Internet is filled with massive amounts of content every single day - more than anyone could explore on their own in a single lifetime. Content creators like copywriters produce high-quality content that is interesting, helpful, and engaging enough to break through the countless zettabytes (that's 10247 kB) of internet data.
Copywriting isn't a craft you can learn in a day - it takes years of dedicated work to master your writing and advertising skills, and since copywriters need to be experts of both, it's not something that can be done by cutting corners. If you're an aspiring copywriter yourself, never stop practicing. Keep growing your portfolio and always seek new opportunities for growth.
For more on copywriting and content marketing as a whole, visit our knowledge base at WhitePress®!