Guest Posting: What is It, and What are its Benefits?
Used as a successful marketing strategy by some of the biggest international brands, guest posting is a reliable way of building an online presence and improving your website's SEO performance. When done right, with care put into designing the published content, guest posting can be the driving force of your digital marketing strategy. What exactly is guest blogging? How to write a quality guest post? In this article, you'll find everything you need to know about guest posting.
Table of Contents
What is a guest post?
A guest post is a piece of content - usually an article - made to be published on a website that belongs to someone else. This way, a lesser known website can publish their content on a popular blog, increasing traffic and helping develop brand awareness. When turned into a digital marketing strategy, this process is called guest posting or guest blogging.
These articles are usually written specifically for the website they are being posted on to fit in with the rest of the content. Additionally, they often contain branded content, and usually highlight a certain product or service as a solution to a specific problem that the readers might have. They can also link to the brand's own blog. Guest blogging can bring a lot of exposure to both the website that is publishing the article, and the brand behind its writing.
Guest blogging might sound like a perfect addition to your content marketing strategy - and it definitely can be, but it also takes a lot of work to create high-quality content that's effectively optimized to drive traffic, and also find a high-authority website that fits your brand and will be willing to publish a guest post.
Who can benefit from guest posting?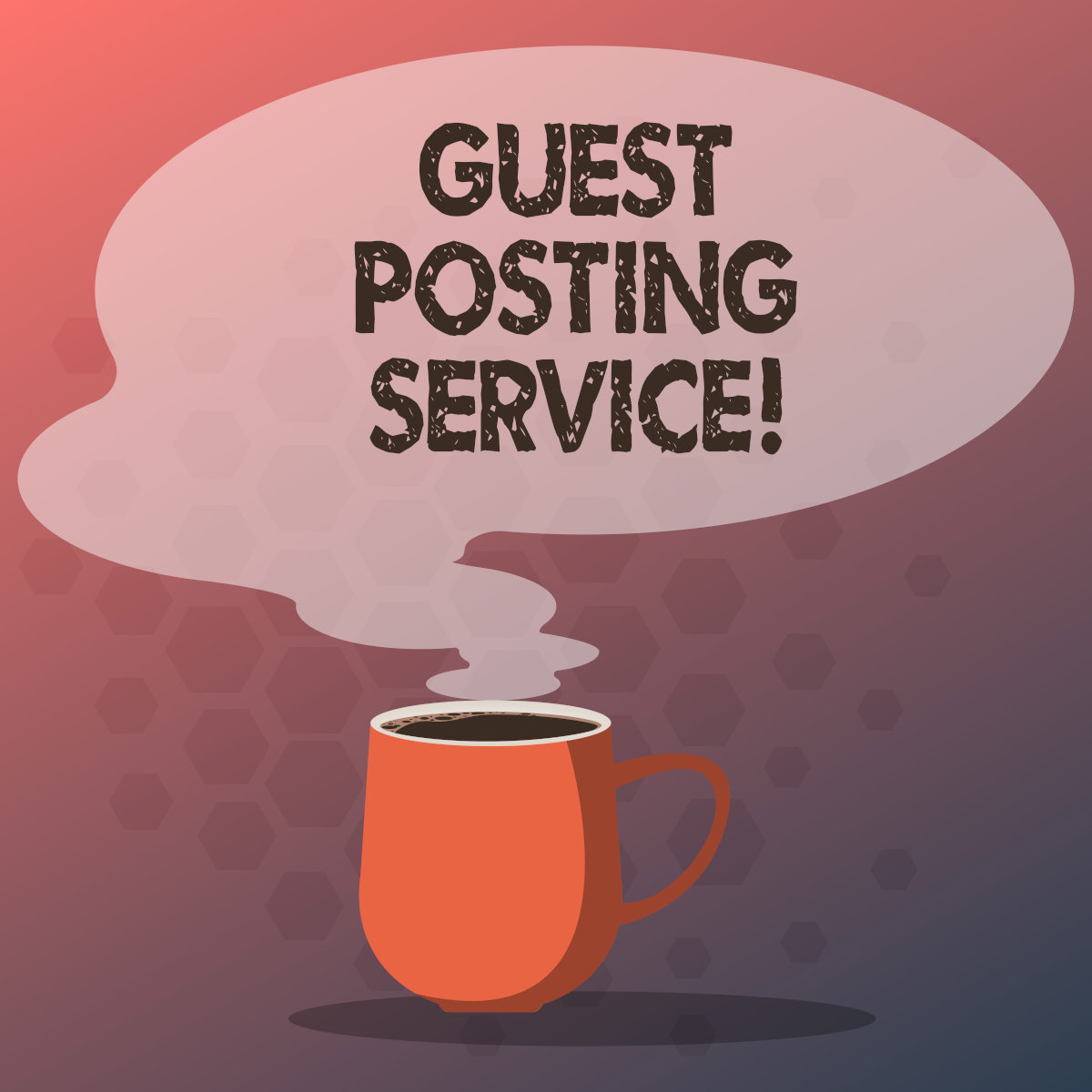 Source: Adobe Stock
Both the blog that publishes the article and the brand using guest blogging as a marketing strategy can benefit from it. The brand gets the opportunity to build online awareness and put themselves in the position of an industry expert, bringing in followers and potential leads, while the blog gets access to high-quality content that brings in more viewers to them as well. Frequently, the website that publishes the content is also compensated in some way.
For businesses, guest posting is a great opportunity to improve SEO performance of their own website, building backlinks with high authority. Guest blogging can be an extremely efficient marketing strategy, on the one hand expanding your audience, creating relationships with potential customers, and improving your brand image, while on the other driving referral traffic and directly improving your website's Key Performance Indicators (KPIs).
Finding guest blogging opportunities
Google's algorithms are constantly evolving, and landing valuable guest blogging opportunities is not as easy as it used to be. Back in the day, you used to come upon low-quality websites that published dozens of sponsored articles every single day, usually all relating to a specific field.
Posting content on such websites used to score brands valuable backlinks that boosted their SEO. However, while this was always considered a gray area, Google now actively punishes websites that have referral links on pages with low-quality content. To promote your brand, you will need a well-established website with high domain authority - how to find one?
Personal outreach
Outreach is the number one approach to finding websites accepting guest posts. Before contacting the publisher, make sure to actually familiarize yourself with their blog. As you begin your message, make it visible that you are familiar with their content, and show that you are in fact an industry expert. Aim for building long-lasting relationships with publishers that you actually want to be referred by, don't simply write to all blogs that accept guest posts.
Content marketing platforms
Content marketing platforms like WhitePress® are great places for finding guest posting opportunities. You can let the professionals handle the outreach, giving you immediate access to high-quality websites that are willing to publish your branded content. Brands can also order quality content written by expert copywriters and internet journalists, ready to be published and have an immediate marketing impact for your business.
Google Search for opportunities
A simple Google search can reveal tons of potential guest blogging opportunities. Use one of the keywords related to your industry (that fits in with your SEO profile), followed by "guest post" or "submit a guest post" in quotation marks. This should provide you with a list of websites relevant to your niche that accept guest posts.
Follow guest bloggers and competitors
If you know a prolific guest blogger from your industry, try to find out the websites that published their posts - you can try your luck there as well. If you know a guest blogger personally, you can even ask them for an introduction.
Through a competitor backlink analysis, you can also find out the websites your competitors use for publishing guest posts. You can try these websites yourself, since you already know that they cooperate with your industry and fit your niche.
Becoming a successful guest blogger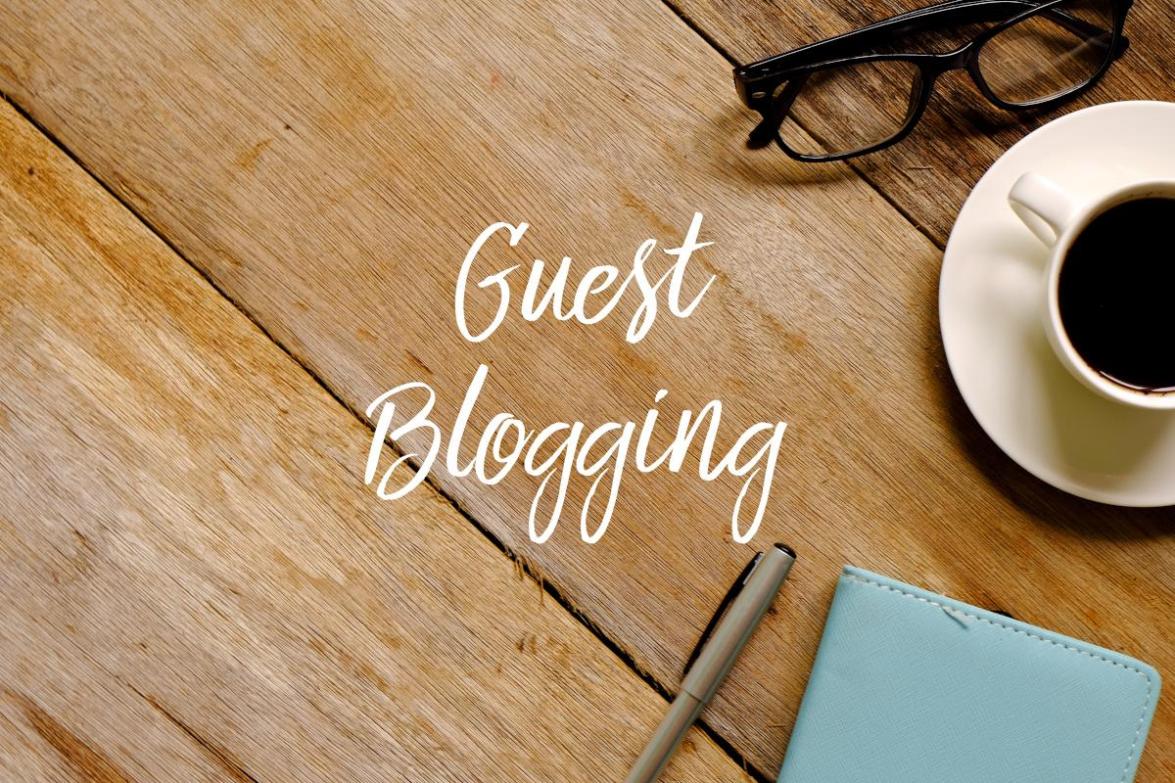 Source: Adobe Stock
If you're dedicated to becoming a guest blogger yourself, understand that creating a guest post is a long and complex process. While it may sound simple to just write an article and have it published online on another website, there is a lot that goes into guest blogging - starting with setting up quantifiable goals for yourself.
Guest blogging strategy goals are usually related to either (or both) your website performance (SEO, positioning, traffic), or business goals (leads, clients, building brand awareness). To make it easier to track progress and actually see whether your efforts are bringing in results, your goals will need to be measurable - here are some examples of useful guest blogging goals:
Increase in referral traffic (a specific number of visits or a percentage increase in traffic)
Leads generated from guest posts
Clients gained from guest posts
Improvement in SEO KPIs and SERP visibility
Focus on your content, not on simply creating more publications. Choose a specific topic and stay with it - make sure it's relevant to your brand and that you can act as an industry expert in whatever you are writing about. Alternatively, partner up with a copywriter that's knowledgeable in your field and will be able to write high-quality articles for you.
7 tips for new guest posters
How you plan out and realize your guest posting strategy makes the difference between a successful campaign and a flop. If you're just starting out with guest blogging, follow these 7 tips for starting guest posters:
1. Carefully choose which page to promote with each post
You don't want all your guest posts simply linking back to your main landing page - instead, you'll want to map out a list of the most important pages that drive traffic to your website. Plan a separate guest post for each of these pages, selecting topics and relevant keywords to add to the text. Your guest posting goals should align with your overall SEO strategy, but each page can have its specific goals as well.
2. Plan out the topics for your posts
A good idea to start your guest blogging strategy with is creating a mind map, with one central overarching topic (building websites, for example), and multiple more specific topics that could be attached to each of the pages. Good types of content for writing guest posts are how-to articles, case studies, expert guides, and industry news.
3. Handle the outreach
If you're not using a content marketing platform like WhitePress® to find guest post opportunities, you'll have to make them yourself. Research potential guest blogging sites, confirm their SEO value and domain authority, and decide which topics to pitch to them. Contact the blog owners directly. Avoid low-quality websites, since they won't bring much value to your campaign.
4. Research your publisher
It might rub your potential partner the wrong way if you come up to them with a guest post idea that they have already covered on their blog. Spend some time browsing through and reading some of the bloggers' posts and propose an angle that they have not covered yet.
5. How to actually write the post?
If you have some writing skills, you can write your own guest post - research your topic online and take a good look at some of the other content you'll find online. It's fine to be inspired by other content, but never plagiarize - Google's algorithm will not take kindly to that.
Make your guest post stand out by introducing a unique perspective into the topic. Aim for long-form writing, since short articles make it difficult to describe any topic in a comprehensive way. When writing, break the text into paragraphs and sub-topics - nobody likes reading through a wall of text. If you have any valuable resources, link back to your own blog or other guest posts in the guest blog post.
6. Optimize your text for SEO
Optimizing every guest post for SEO is extremely important, bringing benefits to your brand and main website as well. The higher your guest post is positioned in Google's search results, the more viewers will read the article, and the more referral visits your backlinks will generate.
7. Use images and links to your advantage
A high-quality guest post should contain images and infographics to make the text more visually pleasing, and the content more linkable. You can also improve your guest posts by including links to your other published guest posts that are relevant, content on your own website, important publications for the topic, and internal links to other articles from your publisher's website.
How is guest posting related to SEO?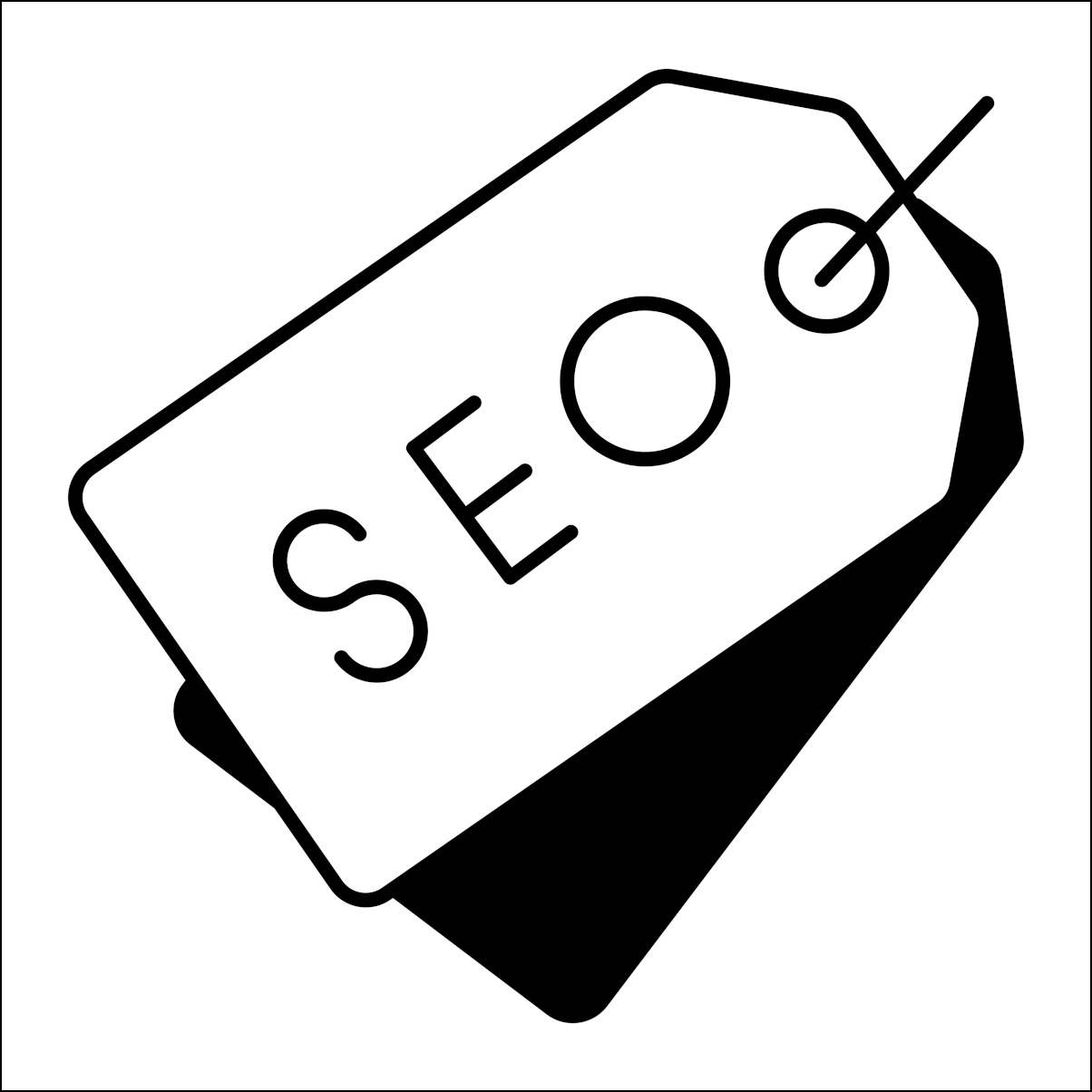 Source: Adobe Stock
When looking for guest blogging opportunities, marketers often take domain authority and Spam score into consideration - that's because guest blogging can be an effective SEO strategy, and is widely regarded as one of the most effective ways for building valuable backlinks.
In most cases, a guest post links back to the original content or resources of the brand writing the article. Even when tagged as "no-follow" by the blog editors, these backlinks can still positively impact your SERP ranking if they appear on high-authority websites.
Guest blogging can be a great addition to your SEO strategy - but be aware not to overdo it. If you keep publishing low-quality articles stuffed with keywords and written to only promote your backlinks, it will not only have a negative impact on your SEO performance, but can also picture your brand as untrustworthy and unreliable as an expert.
Quality vs. Quantity in guest blogging
With guest blogging becoming more and more popular, there is tons of content being published on the internet every single day. If you want your guest post to be noticeable in this enormous mass of data, it will need to be unique and high-quality. Good guest posts should be educational, informative, interesting, entertaining, and engaging - your goal is to make your reader want to click on the backlinks to your website to learn more or find a solution to their problem, not trick them into visiting your page.
Just like with all other forms of content marketing, quality is the key to success. These texts might not directly sell your products or services, but they do spark your readers' interest, which they may follow up on. Reading a guest post should never feel like reading an advertisement - after all, your readers won't consider you a reliable industry expert if they see low-quality guest posts that serve only as cheap advertisements.
The more valuable your texts are, the more successful they will be. Don't start a guest post with self-promotion - describe the topic you're writing about in length, provide your readers with useful information, and then finish off with a personal byline that gives people a direct CTA (Call To Action).
Tools used for guest posting
There are tons of tools available online that are useful for creating and managing your guest posts. Starting with Google Docs and Spreadsheets, these applications provide a co-working environment in which you can create and edit a guest post, as well as plan out and visualize your strategy.
Whether you're using Google Docs or any other text editing software, consider using an additional plugin or app for proofreading. Tools like Grammarly, ProWritingAid and LanguageTool can help you notice simple errors and typos you've made while writing, as well as suggest improvements to issues you might not notice when reading the text yourself.
SEO tools are a must as well - there are tons of options available for apps to perform a keyword analysis, giving you valuable insight into how to craft your guest post for it to be an effective SEO driving force.
Conclusion - is guest posting worth it?
Guest posting/guest blogging can be an extremely efficient addition to your digital marketing strategy, helping you develop your SEO performance, building brand awareness and establishing you as an industry expert, as well as bringing in more referral traffic that might turn into leads and clients.
As with all content marketing strategies, guest posting is only as effective as you make it be - don't rush your guest posts, take your time to plan them out and prepare high-quality content that will speak to your niche. Choose only valuable guest posting opportunities, and don't waste time with low-quality websites offering to publish your articles. In the end, you won't receive much traffic from those sites, and your SEO performance might be negatively impacted in the process.
You can find high-authority websites that are willing to publish guest blog posts at WhitePress® - a modern content marketing platform that connects writers, publishers, and brand managers who want to post high-quality sponsored content through guest posting. WhitePress® offers an advanced Publisher Search Engine that makes finding the right website to publish your guest posts at a breeze. Check out how exactly WhitePress® works!