How to top up an account in WhitePress®
Hello, today I will show you how to top up your WhitePress account so you can publish sponsored articles or order copywriting. This tutorial is addressed to all Advertisers. What's important is that we don't require any minimum deposit and you can publish sponsored article for just a few euros.
Go to Money tab
Select Money tab in the user settings, or just click on Money in the drop-down menu in the right top corner.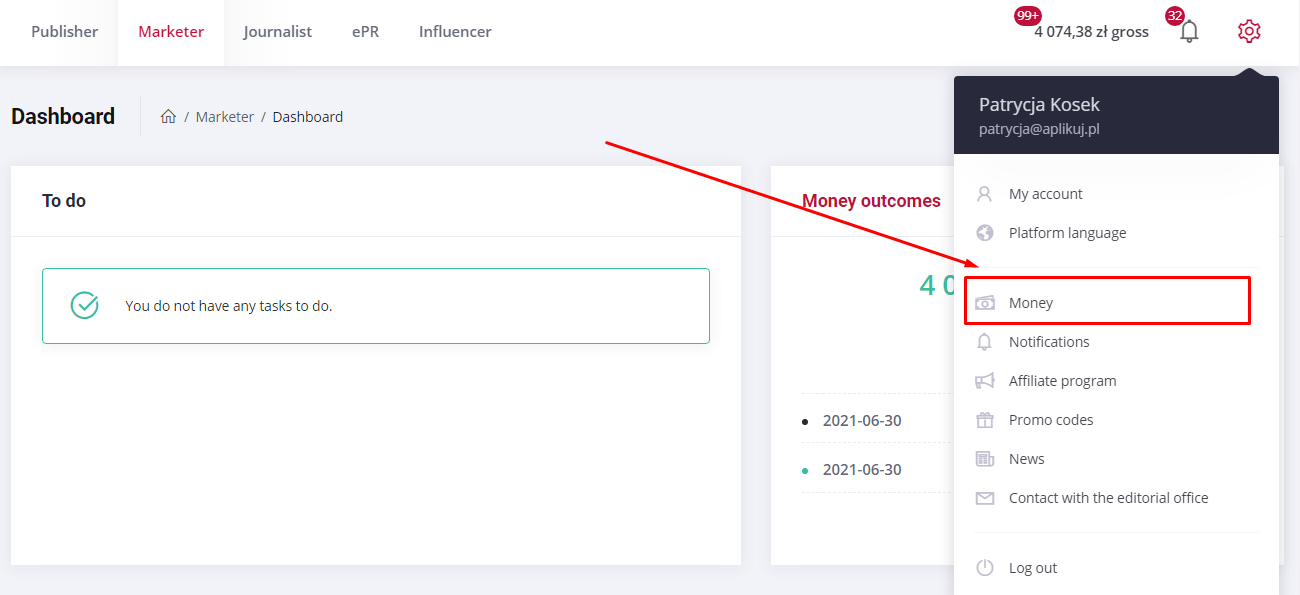 There are 3 tabs available here:
Money total – these are all transactions in one place which you can filter.
Money incomes – this is the money you can earn by publishing content using WhitePress.
Money outcomes – this is the money you have to spend on services offered by WhitePress.
Click on the Money outcomes and then on Deposit funds.

Transfer funds to your account
Type the amount that you want to top up your account with. Remember, that the amount you pay into your account should be gross, i.e. includes VAT. Then choose the payment method.
Depending on the country, you can finalize the transaction using different payment systems, very often this will be PAYU or PAYPAL but in Ukraine we use WayForPay and in Bulgaria Paylike. After selecting the method, click on Deposit now –you will be automatically redirected to the transaction page.
If you choose the Wire transfer (proforma), a PDF file will be automatically generated.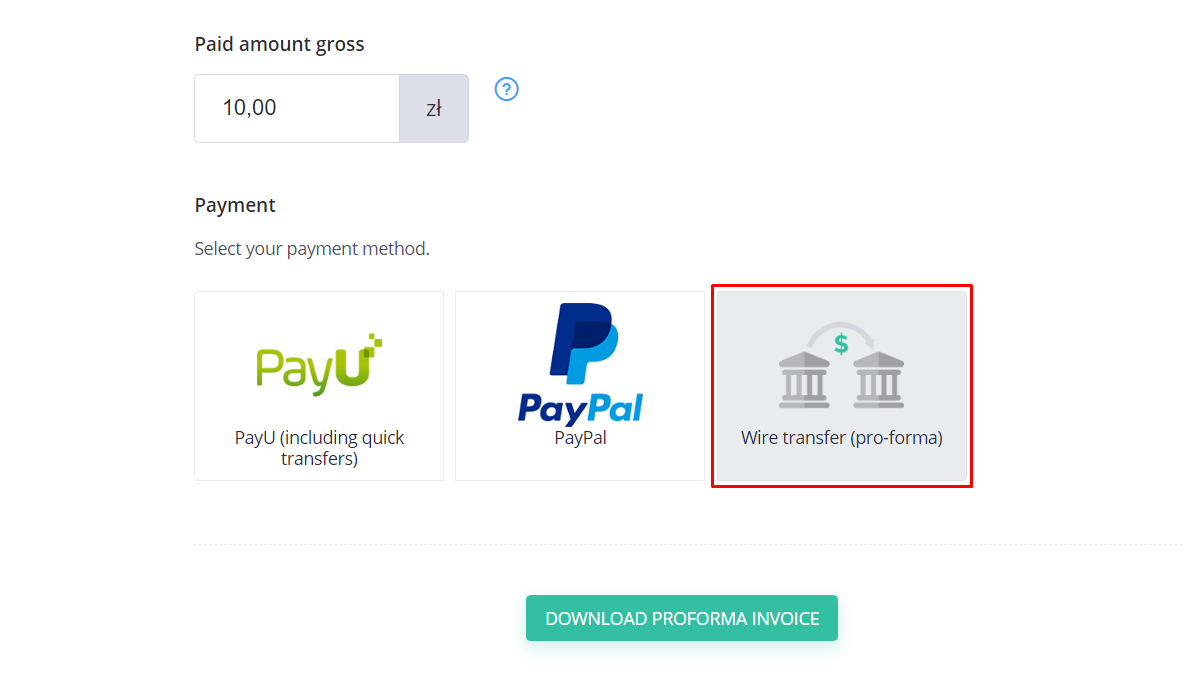 Important! Please remember to check if your data in the Company data and addresses tab are correct, because the proforma invoice will be generated with the data you previously provided.
Payments made on the basis of a proforma invoice should be available on your WhitePress® account within a maximum of three business days from the date of the transfer. Money topped up via payment gateways will be in the account immediately.
Let's start publishing!
Once you have money in your account, you can go ahead and start working with WhitePress® platform! If you make a deposit of a calculated amount, it is easy to stick to the budget.
Remember that you can also pay for publications directly in the cart, but in this case you can make payments only via payment gateways.
Good luck!
Watch our video tutorial and check out our other guides. You will learn how to use the platform and make your work much easier.