Human to Human - a new era of marketing?
Table of Contents
Welcome to a new era – Human to Human, H2H
When I was young, the public TV channels offered a Saturday morning cartoon block with Hanna-Barbera productions. One of them was "The Jetsons" – the opposite of "The Flintstones". The titular family lived in an "advanced" world full of wondrous technology. In this reality, the robot (named Rosie) was the housekeeper and the head of the family got to work using a flying saucer. I know that many of you remember the cartoon and many children who watched the show believed that the world will look exactly like that in a couple dozen of years. Life will be full of inventions and tech we cannot live without.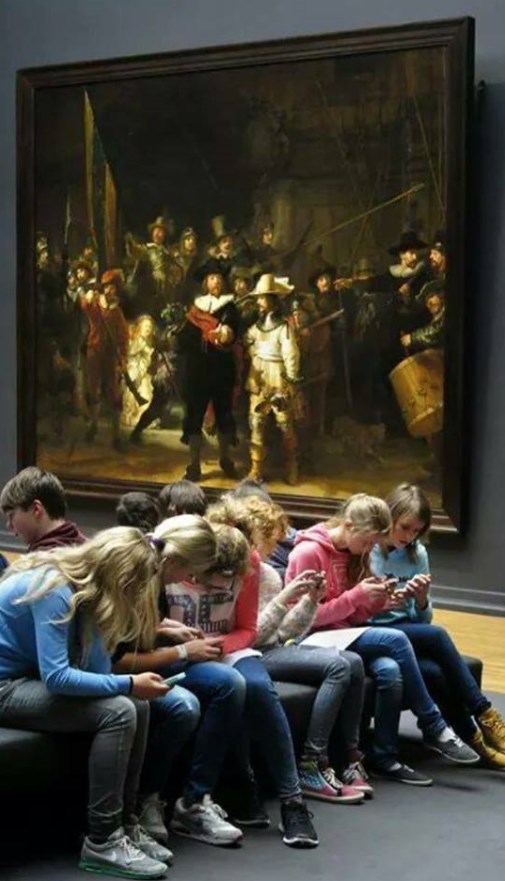 Amsterdam Museum. Rembrandt's "Night watch" in the background.
We live in a world where humans are connected with technology more than ever before. Of course, it is still not the fulfilment of vision presented in the Jetsons, but we cannot imagine living without a smartphone, social media, Kindle or other technological gadgets. This bond with technology leads to another thing – we are attacked by a huge amount of information every day and we should learn to select only the most important news. We could also use some electronic "detox".
This notion determines the new marketing approach used by brands. Telling your customer that your product is the best won't suffice. You can allocate huge budget to create an advertisement, but if you don't communicate well with your audience, you will only lose money.
"Without a heart it's just a machine" – walk in your customer's shoes
It may seem that dominance of technology in our life made the marketing experts forget that we are all people and we communicate with other humans (I know it sounds cliché). We all like online shopping, but when you are surrounded by automatic messages like "buy", "pay", "use code" and the talk with the customer service reminds you of a chat with a robot, the whole ordeal becomes tedious. In real life, you still like to chat with a lady who sells you groceries and who will recommend the best apples for the apple pie.
We also like to surround ourselves with unique, tailor-made things. Not everyone can afford this type of comfort and not everybody will be able to conduct a quaint little business with an interesting story behind it. But we can all start with the teachings of Brian Kramer, the author of There is no B2B or B2C: It's Human to Human H2H. We should all notice that:
Business does not have emotions, but people do.

People wish to be a part of "something bigger".

People like to feel something.

People don't want to be excluded.

People like to understand.

People make mistakes.
The reality in which we are bound with technology doesn't change the fact that we still feel and behave like human beings. Although the Jetsons were more reliant on technology than we are, they still had simple human problems and emotions. What's more, even Rosie the robot had to deal with the passing of time and becoming old.
We don't like to be treated with reserve, even if we are used to it because we work in the marketing department. Nevertheless, we often create marketing messages that lack emotions. Of course, it all depends on different factors and it doesn't mean we are unable to do something with it:
"Human beings are innately complex yet strive for simplicity. Our challenge as humans is to find, understand and explain the complex in its most simplistic form. This means you, marketers. Find the commonality in our humanity, and speak the language we've all been waiting for.." - Bryan Kramer
Kramer's words may seem full of pathos, but the lesson is clear: business is built by people, so make conversation with humans.
This idea can be exemplified by this advertisement of Southwest airlines, which says that people are the true fuel of air travel. This way the company tries to explain its philosophy to the customers. The video ends with a great motto: "Without a heart, it's just a machine".
What does it mean to be a "Human brand"?
You can't simply order to make the brand more "human" and count that everything will change by itself. Changing the attitude is the key – you should evolve the thought process of your company, change the way your employees behave. This is a full-scope ground work.
There are some characteristics of "human brands", such as:
Personal, authentic storytelling
This is often used by small brands and clothing lines – they personalise everything, including the packaging. Oftentimes, the delivery is as important as the product itself – some brands decide to include poetic instructions on their packages. Creative use of a plain cardboard box is a great way to show you care. You can describe your company, tell a story about it and be remembered for a long time by utilising such a simple idea. You can induce emotions by making your delivery unique. This way you will encourage the customer to return to buy more.
Spontaneous, funny communication

Is there a way to make the dull conversation between the customer and the employee better? Of course, there is. The picture below shows communication with the customer, which proves that the brand employee is not a robot.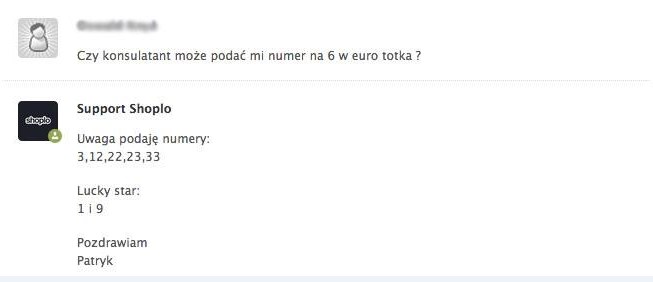 Customer: Dear Consultant, could you give me the winning lotto numbers?
Brand employee: Attention! Here are the winning lotto numbers: 3, 12, 22, 23, 33, Lucky Star 1 and 9. Greetings. Patrick
Dealing with problems of your customers
There is a great case study for this notion – the CIF cleaning agent company organised a city-wide street cleaning of offensive slogans written on walls. You could take a picture of such murals using a special app and send it to the company. CIF, using geolocation, cleaned the walls for you. The brand dealt with the problems of a local community.
The Christmas IKEA Spain spot was controversial to some, but you have to admit – IKEA perfectly played with the emotions of its target audience.
You probably know Dove's "Real Beauty" campaign. A couple years ago it has changed the way people see the female beauty. Dove still tries to use its campaign to show how we see others. Let's take a look at the advert which went viral not that long ago.
Another good example of inspirational communication is Under Armour's spot. The brand designs sportswear and created a spot which tells a story of a ballet dancer – Misty Copeland – who didn't have a chance for a professional career due to a couple of reasons, but she overcame her weaknesses. The campaign's name "I will what I want" is also a mission of the brand which wishes to develop a passion for sports.
If we had to search for one common element of the examples shown above, we can safely say, that all ads rely not on making their products look the best, but on inducing positive emotions and creating relations to make the whole brand more interesting.
Human to Human is nothing new in marketing and it was used several times before. The examples above are great in evidencing this trend of emotional storytelling. For some, it is an obvious way to build a marketing campaign and image. But it is not so visible in the TV spots you see constantly – how many examples of good storytelling can you see? Fortunately, we think that there will be more of them in the nearest future.
Worth reading:
• Bryan Kramer, There is no more b2b or b2c - it's human to human
Author: Paulina Kamińska