8 effective ways that Public Relations can support content marketing
Content marketing has not only changed the way we look at marketing as a whole, but has also brought about changes in Public Relations. To put it simply - it has integrated content marketing with PR. Companies have started to notice that both fields have similar goals, and that both require content to reach these goals. So, if you want to know how to maximize the efficacy of content marketing, it is pretty simple - get your marketing and PR departments to cooperate with each other.
Table of Contents
Marketing and PR can synergize through the use of content marketing, creating an attractive, engaging and profitable message for your brand. Some experts even think that content marketing is the new name for PR, which is integrated with marketing goals. It is not a new field, just a new name for activities which have been performed by the PR department since the inception of Public Relations: building brand awareness, customer loyalty and market position (which in turn bring profits) by creating relations with the environment. As such, PR communication strategy as a whole may be based on content marketing, as it can become an essential part of the message and can integrate the crucial goals of marketing, communication, sales and image.
This integration can be observed today. Advertising, marketing and image are combined into one communication strategy based on content alone. When the PR department receives a well-structured message, it simply has to deliver this in the proper way to achieve success. If PR guys are able to utilize the potential of social media and make the audience cooperate in creating the message, you can call that a complete victory. Social media, which are usually the domain of PR, give the marketing department a cheaper and larger customer database, but are much harder to use effectively.
If content is to be successful (meaning that it is engaging and makes the user interact with it), it has to conform to a certain set of rules, of which the most important is matching the needs of the client. While the marketing department has product know-how, the PR team know the customer and know how to attract their attention.
Distribution, not creation, is the most important aspect of content marketing. The best material needs to be delivered in the correct way, otherwise it will disappear in the thick jungle of messages appearing every day. Thus, when we talk about PR support for content marketing, we mean the ways in which PR can manage the content.
1. Building awareness
PR activities are essential during the product introduction and rebranding stages, including brand awareness and identity building. The PR office can easily support these activities by distributing content in the media and among bloggers who attract the attention of potential customers (teasers and viral clips are the best way to do this).
A good example of such marketing is a WWF campaign which distributed info among journalists and bloggers about a new cream made of tiger fat called "3200" . The press release attached to the product included praise for the innovative features of the cream, but then quickly exposed the ruse - 3200 was not the name, but the number of critically endangered tigers. The campaign proved to be successful as it included surprising, emotional content - a pot of cream and a message which directed readers to an internet address with a controversial movie about poachers. It garnered a lot of attention among lifestyle bloggers and was noticed in the media.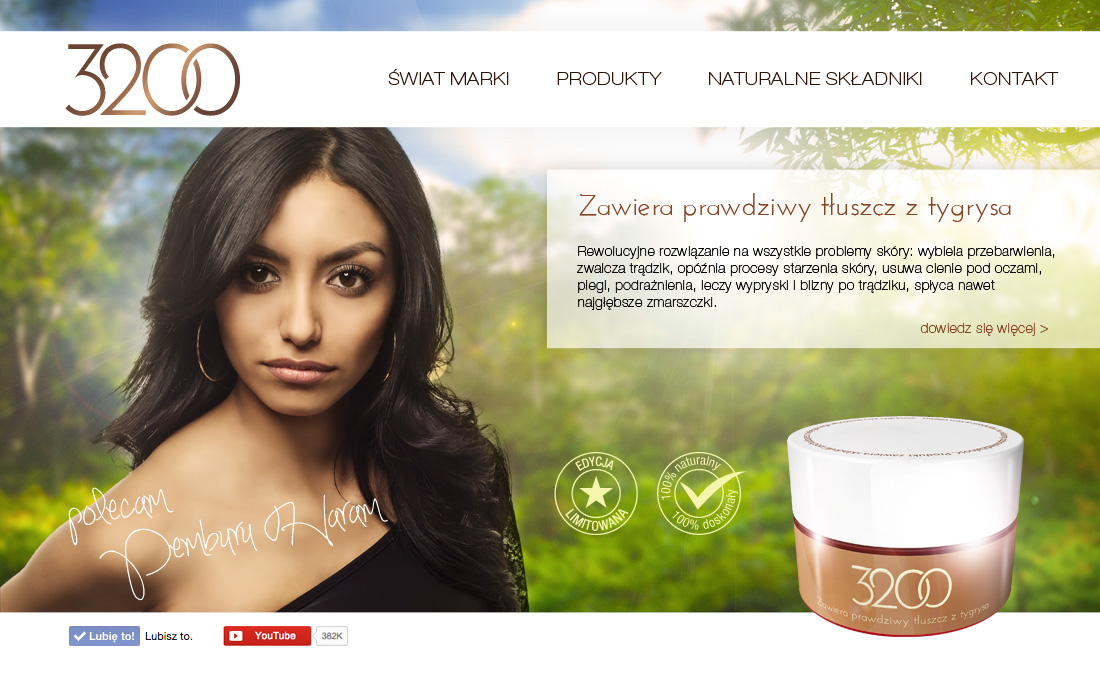 Another example of a PR support campaign was the launch of a new model of Lexus in the United States. It utilized Instagram creatively by taking advantage of hashtags (#Lexusinstafilm). The manufacturer asked 200 of its fans to use pictures shot by them using the app to make a short ad. The ad quickly spread through other media outlets. Such actions show that you don't need an expensive camera crew, just a couple of engaged customers who will - colloquially speaking - make the content themselves and will even share it gladly.
2. Building relations
A PR department can create a completely new form of communication with their audience by distributing content or providing incentives for customers to create content. This is a higher level of messaging - it builds relations even with those people who are not yet your customers but are following you. As we have shown in the examples above, an engaged audience creates and shares content for you. A PR department has to construct a message that will provoke a dialogue and interaction, and promotion of the message has to be fun and immersive so as not to look like a standard, boring commercial.
One of the best ways to do this is by letting your audience (co)create content. Instagram provides you with a lot of opportunities - brands ask their followers to take photos with their products and mark them with appropriate hashtags. Thus, the message gets through to all of your customers.
An interesting campaign was devised not that long ago by H&M and marketed on Snapchat. It immersed users in an urban exploration game - the brand hid tickets inside the game to big events in its stores around the globe, and some tips on finding them were published by the company. Even in countries which do not use Snapchat so extensively (like Poland) the campaign was a huge success - a good idea and a well-planned announcement on the Facebook fan page were the keys to its success, and allowed the brand to gather more than 1000 followers.
3. Storytelling
One of the most powereful techniques used in content marketing is storytelling. As the name implies, it is the art of telling a certain story and today it prevails over standard marketing messaging. It demands engaging, emotional language and capturing the attention of your audience by saying something the customer wants to hear, not something the brand wants to market. Storytelling is tailor-made in accordance with customers' needs and the style and presentation are matched to the audience's perceptions.
Content employed to create a story that can be used effectively by the PR department must, once again, include quality information that provokes discussion and makes users share it. Such content allows an atmosphere of uniqueness to be built and includes engaging "added value".
Ikea is a true master of storytelling - the brand bases its image not on selling furniture, but on creating an ideal home. The story is told on all levels - from the design of products, through the way they are sold, and ending with communication with the client using all possible channels. All of the elements are consistent - the visual message, the language and even the customer's experience in the store, which is presented as a furnished house. Ikea's PR and marketing offices are legendary in their storytelling, and are able to tell the well-known tale time and time again in new ways. This is most noticeable in their marketing campaigns, such as the one which parodies the iPhone.
4. Building the position of an expert
What drives content marketing? Knowledge, facts, information? Yes, without a doubt. Without information the message is irrelevant. But while knowledge is important on the B2B market, B2C cannot be fueled only by facts, because facts do not sell. Stories do. A story bears emotional baggage - feelings, likes and dreams. That's why different types of content are created for B2B and B2C.
When you build the position of an expert in B2B, know-how, case studies, information, news and reports are the bread and butter of marketing. This data can be easily delivered using newsletters, webpages, company blogs and publishing in the media. In B2C, the content should be based on the "fun factor" (images, rankings, clips, games, and apps), so it is distributed mainly through social media. If your brand aims to achieve the title of expert in a given field, PR can enhance your ratings and expand the possibilities of content marketing. Your PR department can contact the media in such a way as to increase the strength of the message and its credibility.
It is worth combining the media you have created yourself and those you have acquired. An audience usually first comes into contact with the brand via independent media - traditional media and social media (e.g. topical blogs), but their brand loyalty is built through your own media - websites, company blogs, newsletters, and fan pages. These surround your audience and transform them into customers.
5. Search Engine Optimization (SEO)
Content marketing is also a good tool for inbound marketing techniques (engaging customers and inciting them to look for information themselves). Well-designed content which is distributed properly and optimized for search engines can be used to target traffic and directly affect conversion rates. Such content may include e-books, tutorials, and podcasts, as well as articles on company blogs which can easily be promoted via social media and search engines, directing traffic to a chosen outlet, for example, your home page.
It is crucial to equip your PR department with at least some basic knowledge about SEO (it would be best if the office cooperated with experts in this field) to strengthen the ranking of the company's website. Appropriate preparation and content distribution by your PR team can be an important part of your SEO strategy.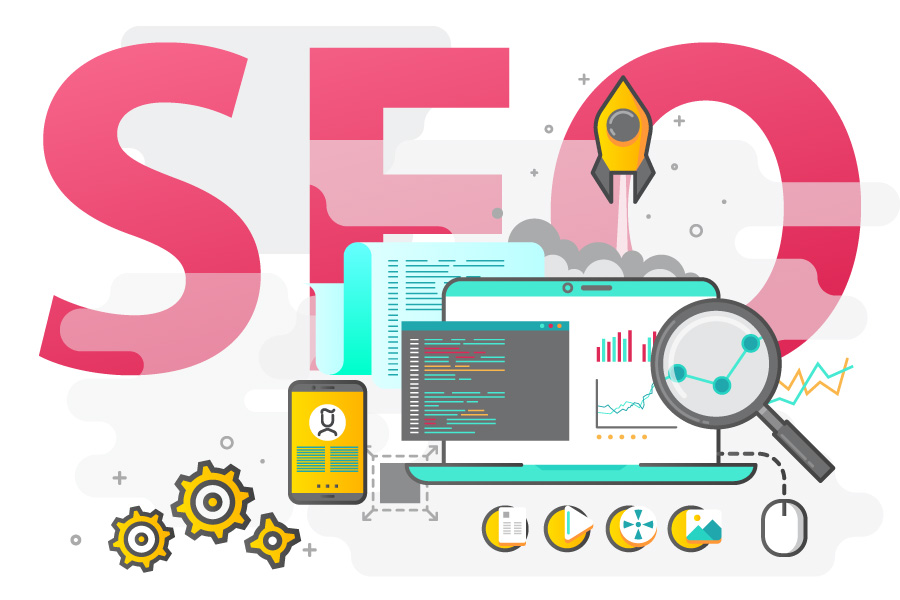 6. Increase of customer retention
One of the basic tasks of marketing is an increase in customer satisfaction and brand loyalty resulting in repeat sales. This can also be done using content marketing with PR support. Loyalty requires reciprocity, so if you want to gain a customer's attention and trust, you should prove that you are listening and are catering to the needs of your audience. Mailings asking a customer for their opinion about your services is commonplace, and as such you should look for more creative ways to communicate with clients. For example, try offering some special deals or additional services.
Social media services may be a good initiative for your brand (see My Starbucks Idea), and you can use them to gather opinions and solutions, or encourage your customers to lead discussions both amongst themselves and with your company. Of course, it is crucial to realize the proposed ideas within an appropriate time period so users have the feeling they are really influencing the shape of your brand. Such social media services are simultaneously a loyalty tool and an image builder. You can also go one step further and create a C2C help center, where customers give each other advice (for example - Hewlett Packard forums). The role of PR in all this is building an awareness that such a social platform exists, and promotion of the results in available media outlets.
7. Acquiring brand ambassadors
Yet another way to use content in PR is finding so-called brand ambassadors, such as bloggers. The PR department delivers products for an ambassador to review, provides access to a service before its official premiere, or organizes special events and inspires the people chosen to write about the product through the delivery of engaging information.
You can easily observe this strategy in the Bacardi global marketing strategy. The best bartenders in the world became ambassadors and take part in events organized by the company (Bacardi Legacy Cocktail Competition). The events are supported by Facebook campaigns, website content and described by the media and invited bloggers. Celebrities chosen for brand promotion are also tasked with the creation of unique marketing content (movie clips, photos) which is later distributed on social media and through traditional means.
8. Inspiring content marketing activities
As you can see from the previous seven points, PR can be used not only as support for content marketing by distribution, but can also become its co-creator and inspiration builder. The marketing department often forgets about the end user and focuses only on the product and its characteristics, such as the design or price. Thus, it is vital to have an experienced PR expert who knows the audience and the trends and is able to create imaginative content. Thanks to the involvement of the PR department, a marketing campaign can become more engaging and provoke a reaction from customers. Cooperation between marketing and PR is the right answer to the needs of the target audience, instead of being simply fulfillment of marketing needs. More and more companies therefore allow marketing and PR to work together, and build creative teams with staff from the two departments.